Gobernanza
La Reunión de Socios es el órgano de gobierno del Challenges Forum. Su propósito, en primer lugar, es fijar los objetivos generales y a largo plazo de la asociación, y, en segundo lugar, evaluar los resultados y consecuencias de su trabajo. A la a Reunión de Socios asisten representantes de las organizaciones socias del Challenges Forum.
Through the inclusive deliberations at the Partner Meetings in Istanbul 2017, Stockholm 2018, and Montreal 2019, we were able to discuss and form the Challenges Forum Strategy 2019-2023

Dr. Björn Holmberg, CFIS Director
El Presidente de la Reunión de Socios es el Director General de la Folke Bernadotte Academy. La Reunión de Socios se celebra una vez al año para revisar la progresión de la implementación de la estrategia a largo plazo (Challenges Forum long term strategy), dar seguimiento al plan operacional anual y decidir el plan para el año siguiente. Desde el 2003, la CFIS es acogida por la FBA en colaboración con el Ejército de Suecia y el Servicio de Prisiones y Libertad Condicional de Suecia.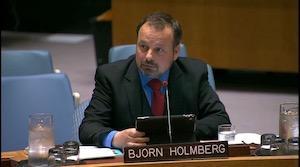 Con mandato de la Reunión de Socios, la Secretaría Internacional del Challenges Forum (CFIS) es el órgano ejecutivo del Challenges Forum. La CFIS conduce, planifica y coordina el trabajo diario de la Asociación Challenges Forum. También es responsable de formular la agenda y las propuestas para el Challenges Forum y de apoyar a la Asociación para conseguir los objetivos estratégicos fijados en la Reunión de Socios. El Director conduce el trabajo de la CFIS y se lo presenta a la Reunión de Socios.
El Comité Asesor de las Organizaciones Socias (POAC) es el órgano asesor de la asociación a la CFIS, liderado por el Director de la CFIS.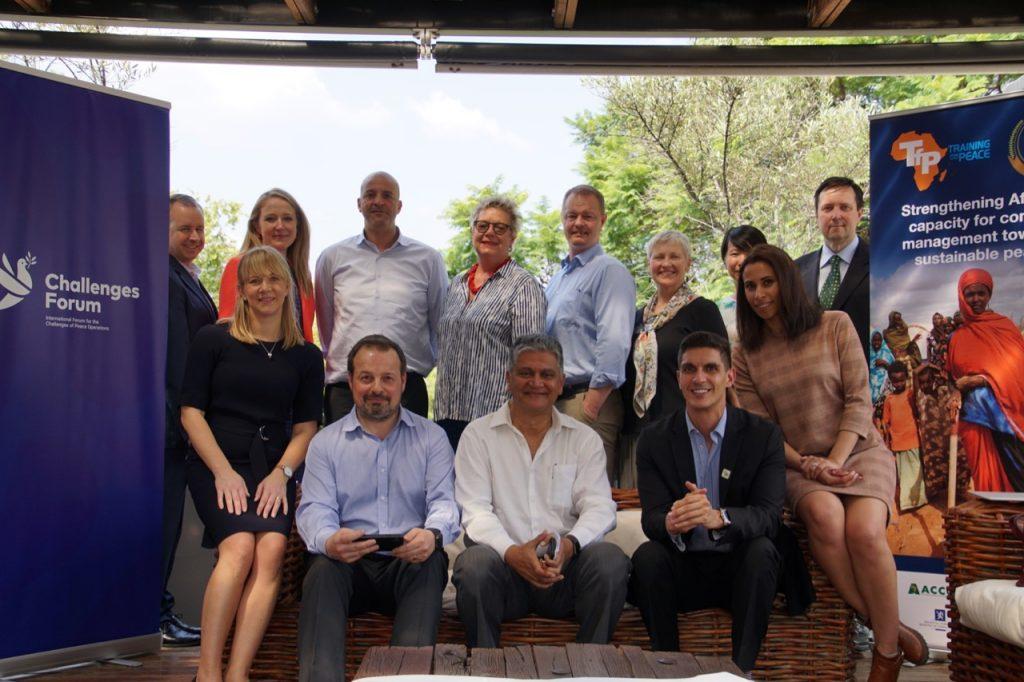 El Patrón del Challenges Forum es el Sr. Jean-Marie Guéhenno, ex Subsecretario General del Mantenimiento de la Paz de las Naciones Unidas (2000-2008). Su papel es compartir su extensa experiencia y dominio único de las operaciones de paz con la Asociacion Challenges, y asesorar al Director de la Secretaría Internacional en temas estratégicos y operacionales relevantes para el Challenges Forum.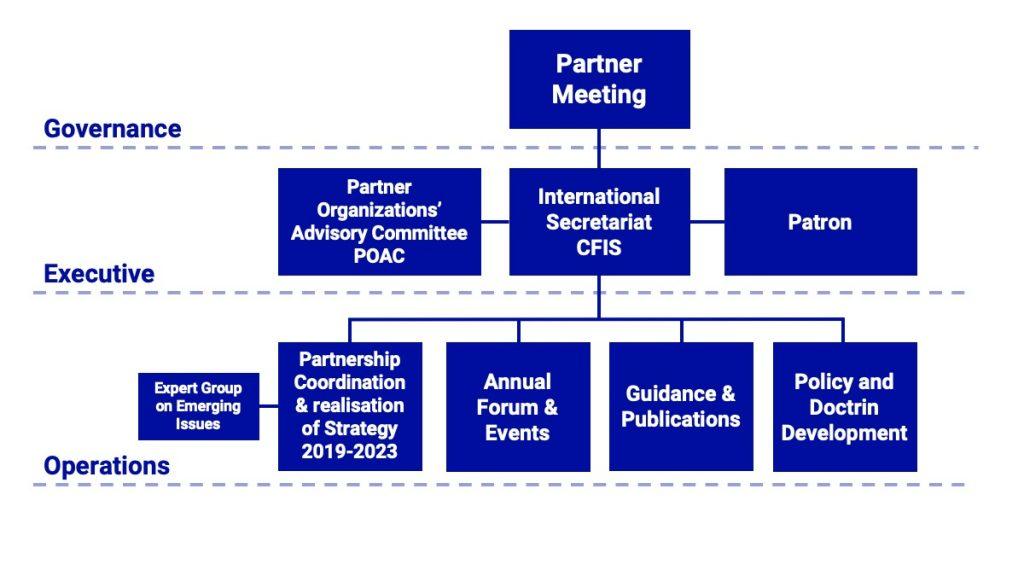 Los Estatutos del Challenges Forum es el Marco de Referencia de la Asociación adoptado por la Reunión de Socios en 2012.