What we do
Based on the vision of the Challenges Forum, that sustainable peace is strengthened through effective peace operations and multilateral peace operation partnerships, an overarching function of the Challenges Forum is to facilitate networking and dialogue, thereby informing the conversation and influencing the global agenda on peace operations.
As a global partnership, we offer a unique space for members in which to step away from national positions and to engage in issues related to challenges to peace operations in fragile contexts.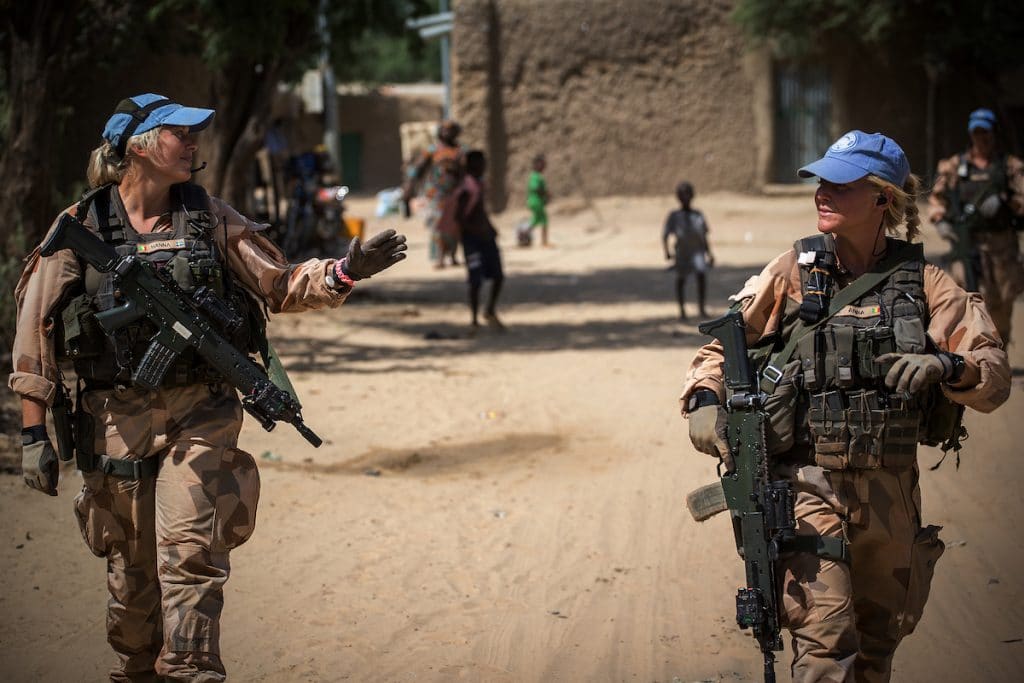 Strategy 2019-2023
The jointly adopted Challenges Forum Strategy presents the vision, mission, principles, and approaches of the Challenges Forum Partnership, and defines its strategic objectives for 2019-2023. The two most important Strategic Objectives, or results, that the Challenges Partnership wants to contribute during 2019-2023 are:
Strategic Objective 1: Effective implementation of the development and reform of UN peace operations and related regional partnerships
Strategic Objective 2: UN and regional partners have more effective mission leadership and strategic & operational management capacity
To find out more, download our strategy.
Operational plan
The operational plan provides a more detailed framework for the expected results (outputs), which aim at realizing the Partnership's four objectives in the Challenges Forum Strategy. The operational plan for 2023 was adopted at the Challenges Forum Partner meeting in February 2023.
Events and seminars
Being a dialogue platform for shaping the debate on peace operations – the Challenges Forum organizes a range of innovative events, workshops and seminars each year for partners and other key stake holders.
The Annual Forum is the Challenges Forum's flagship event, launching current and cutting-edge initiatives on peace operations policy reform including strategic and operational approaches. It invites some 150 leading practitioners, experts and officials from this field, and is hosted by Partners on a rotating basis. A plethora of geographic and thematic areas are represented as well as equal gender representation among participants. The forum generates the partnerships collectively formulated Recommendations.
Workshops and seminars are held on regular basis throughout the year. The purpose is to create dialogue for generation of innovative ideas and increase the impact of Challenges Forum's recommendations. These events are additionally important opportunities to build relationship between Partners, and engaging with key stakeholders.
Explore our earlier and upcoming events here

Results
As made evident in the independent review and evaluation of the Challenges Forum Partnership's work 2008-2018, it continuously contributes to a range of results in key areas of peace operations.
Contributes to and raises awareness around key UN policies, such as the processes leading to the Capstone doctrine for peacekeeping, the Strategic Guidance Framework for International Police Peacekeeping.
Keeps leadership to the forefront of the agenda and contributes to leadership development initiatives, particularly through the Considerations on Leadership in UN Peace Operations manual.
Builds trust between key stakeholders in peace operations by providing an impartial platform for dialogue and action for improving effectiveness of peace operations.
Our publications, seminars and events result from extensive consultations with experts, partners and stakeholders in the field. These in turn feed into a plethora of fora and policy debates, thus constituting a significant contribution to on-going UN reform initiatives. The Challenges Forum Recommendations for more effective peace operations, is the main tangible collective outcome from the partnership.
In sum, the Challenges Forum's concept and doctrine development proves essential to the formulation of policies that underpin effective peace operations today. In close co-operation with the UN and regional organizations, we strive to continually deliver cutting-edge ideas in all aspects of our work.