Un Proyecto por la Paz
La Plataforma Challenges Forum fue lanzada en 1996 como respuesta al aumento del número de misiones de mantenimiento de la paz durante los años 1990. Los desafíos enfrentados en conflictos regionales en todo el mundo llamaban a redoblar esfuerzos para analizar y reflexionar acerca del papel de la comunidad internacional en este nuevo contexto.
Fundado en 1996 por la Sra. Annika Hilding Norberg, en ese momento estudiante de investigación en la London School of Economics and Political Science, el Challenges Forum fue desarrollado como parte de su tesis doctoral, en estrecha colaboración con la Escuela Superior de Defensa de Suecia, el Centro de Políticas Públicas de Rusia, el Instituto de Diplomacia del Reino Hachemita de Jordania y la Organización del Tratado del Atlántico Norte (OTAN).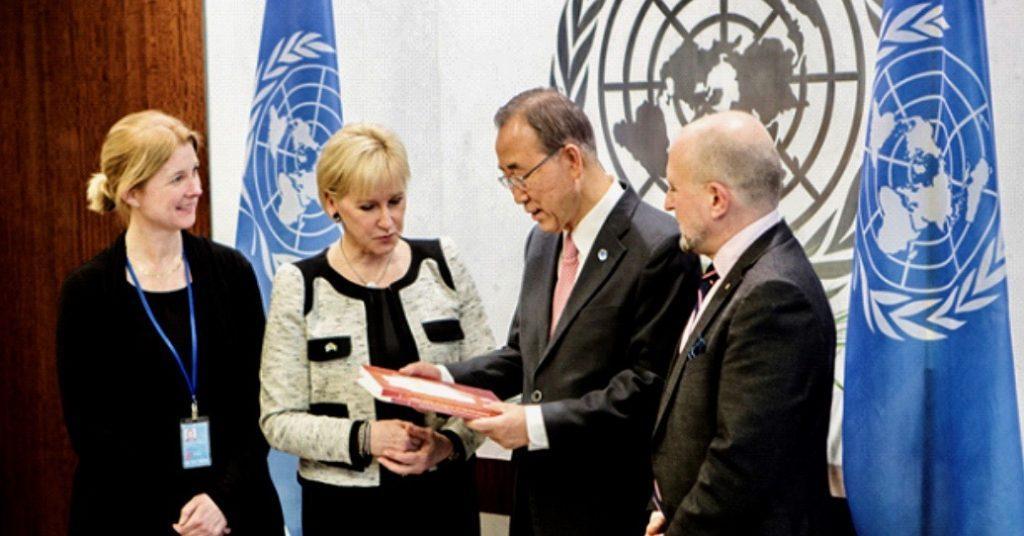 El primer seminario se celebró en 1997 en la Escuela Superior de Defensa de Suecia sobre el tema Los Desafíos del Apoyo a la Paz: Hacia el Siglo XXI. Su objetivo era explorar resoluciones eficaces y legítimas a los conflictos regionales, reconociendo los emergentes desafíos enfrentados en las operaciones de paz.