Pakistan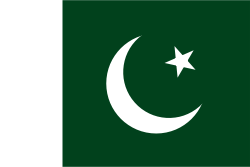 National Defence University in cooperation with the Ministry of Foreign Affairs and Ministry of Defence.
The National Defence University (NDU) imparts higher education in policy and strategy studies, catering for the needs of the civil-military senior leadership, with an emphasis on national security and defence of Pakistan. It also acts as a national think-tank.
NDU was established in 1963. NDU is chartered by the President of the Islamic Republic of Pakistan as its Chancellor, and the management is vested in a three-star rank officer from the Pakistan Armed Forces. NDU provides tertiary level education opportunities to the top civil and military leadership of the country in the fields of national security and war studies, government and public policy, peace and conflict studies, leadership and management sciences, strategic and nuclear studies and international relations. NDU also organizes a National Security Workshop and a National Media Workshop.
NDU co-chaired a working group in the development of the Challenges Forum report on 'Considerations for Mission Leadership in United Nations Peacekeeping Operations'. Pakistan hosted the Challenges Annual Forum 2009 on the theme 'A New Horizon for Peace Operations Partnerships – What are the next steps?' in cooperation with Sweden. Finally, the NDU has co-chaired the working group on 'Policies, Principles and Guidelines' of the report 'Designing Mandates and Capabilities for Future Peace Operations', an effort that has included the development of a Challenges Forum data base for current and future Partnership reference and benefit.