United Kingdom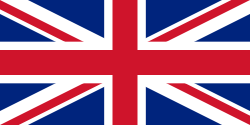 Foreign, Commonwealth & Development Office in cooperation with the Ministry of Defence.
The Foreign, Commonwealth & Development Office (FCDO) has lead responsibility for the United Kingdom's peacekeeping policy. The FCDO is supported in delivery of policy by the Ministry of Defence (MOD).
The UK's peacekeeping policy flows from the bi-departmentally (FCDO & MOD) owned Building Stability Overseas Strategy (BSOS). The strategy focuses on improving the effectiveness of the UK effort by strengthening the whole of Government approach and refining its priorities. It sets out why stability matters to the UK and identifies the three mutually-supporting pillars which guide UK responses to conflict: early warning; rapid crisis prevention and response; and investing in upstream prevention.
The Defence Academy is the institution responsible for post-graduate education and the majority of training for members of the UK Armed Forces and Ministry of Defence Civil Servants. It also provides non-technical research and assessment, and is the Ministry of Defence's primary link with UK universities and other international military educational institutions. The Academy delivers education in the management of defence at Government level; leadership at the corporate and strategic level; command and staff training; and the management and exploitation of military technology. It also contributes to the UK's Defence Relations strategy, liaising closely with the foreign and commonwealth office and the department for international development.
UK representatives, also from the London School of Economics and Political Science, have participated in the Challenges Forum since the beginning of the Forum, and in 2005, the Ministry of Defence in cooperation with the formerly Foreign and Commonwealth Office and the Department for International Trade and Development, hosted a Challenges seminar on 'Meeting the Challenges of Peace Operations in the 21st Century' at the Defence Academy in Shrivenham. The seminar was part of the United Kingdom European Union Presidency Agenda that year.