About
A thought-provoking, innovative, inclusive and results-oriented network for sharing knowledge and experiences, the Challenges Forum convenes key actors in deliberation on different dimensions and approaches to peace operations through events, workshops and publications.
We provide an impartial and informal platform for dialogue. Our aim is to contribute to the enhancement of the international capability and capacities to plan, conduct and evaluate multilateral peace operations. To this end, we generate targeted policy recommendations and guidance for consideration among leading policymakers, practitioners and experts.
Central to our endeavor is to bridge the divide between policy and operational levels; and to create shared understandings among UN and regional organizations, Member States, Troop and Police Contributing Countries; and Host Countries
.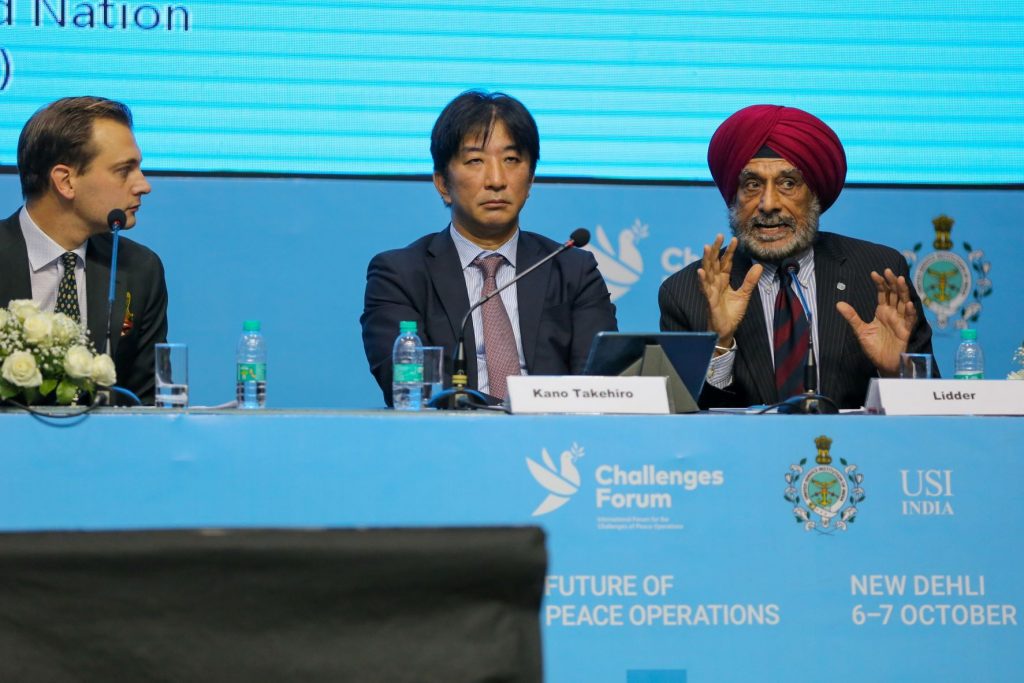 Pictures from Challenges Annual Forum 2022 in New Delhi. Hosted by the United Service Institution of India, more than 140 representatives from 26 countries engaged in conversations under the overarching theme "Future of Peace Operations".