Norway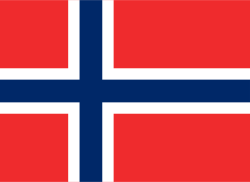 Norwegian Institute of International Affairs.
The Norwegian Institute of International Affairs (NUPI) is a leading centre for research on international issues in areas of particular relevance to Norwegian foreign policy. NUPI has three main pillars of research and expertise: security and risk, growth and development, and international order and governance.
NUPI was established by the Norwegian Parliament in 1959. The institute is a state body under the Ministry of Education and Research, but operates independently as a non-political institution in all its professional activities. NUPI has an established reputation as a globally leading institution on matters related to international peacekeeping and peacebuilding. NUPI undertakes research and supports policy processes for the United Nations, the African Union and the European Union, and is also part of the PeaceCap network that does research on the role of new actors in peacekeeping and peacebuilding.
In 2014, launching the second phase of workshops in the development of a United Nations Strategic Guidance Framework for International Police Peacekeeping, NUPI hosted a Challenges Forum research seminar in Oslo in cooperation with the United Nations Police Division. Under the overarching theme of police peacekeeping capacity building and development, the seminar focused on framing the framework specifically addressing issues related to United Nations police peacekeeping, transnational organized crime and strategic perspectives on police capacity-building.