Japan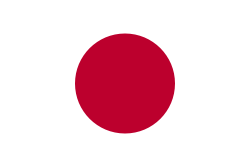 Ministry of Foreign Affairs.
The Ministry of Foreign Affairs of Japan was established in 1869. Under the leadership of the Minister for Foreign Affairs, the ministry consists of the Minister's Secretariat, 10 bureaus and 3 departments. The Ministry of Foreign Affairs mainly works in four areas; ensuring the peace and stability of Japan and the international society; contributing to the development cooperation for developing countries and the resolution of global issues; pursuing the revitalization of Japanese economy and international prosperity and fostering the understanding of Japan.

The missions of the Ministry of Foreign Affairs of Japan are to contribute to the maintenance of international peace and security, to promote a good international environment through proactive efforts and to enhance national interests in the international community while maintaining and developing harmonious foreign relations.
The Ministry of Foreign Affairs of Japan joined the Challenges Forum in its first phase. In 2001, Japan hosted a Challenges seminar on 'Safety of United Nations Peacekeepers and Associated Personnel Working in Conflict Zones'. The results of the seminar was raised in the UN Security Council, the General Assembly and provided the chapter content of a report by the UN Secretary-General to the UN Special Committee on Peacekeeping that year.