South Africa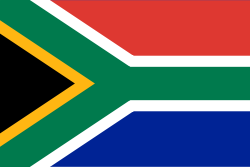 Institute for Security Studies.
The Institute for Security Studies (ISS) partners to build knowledge and skills that secure Africa's future. The goal of ISS is to enhance human security as a means to achieve sustainable peace and prosperity. ISS uses their networks and  influence to provide timely and credible analysis, practical training and technical assistance to governments and civil society, promoting better policy and practice, because senior officials can make informed decisions about how to deal with Africa's human security challenges.

The ISS was founded in 1991 as the Institute for Defence Policy by the former executive director, Dr Jakkie Cilliers, together with Mr PB Mertz. In 1996, the organisation was renamed the Institute for Security Studies. The ISS is registered as a non-profit trust in South Africa, is accountable to a board of trustees. The ISS head office is in Pretoria, South Africa; and regional offices are located in Nairobi, Kenya; Addis Ababa, Ethiopia; and Dakar, Senegal.
The ISS pursues its vision and mission through the work of six divisions:
Conflict, peace and governance: The ISS conducts fieldwork and quantitative futures research to understand national, regional and continental trends in conflict, politics, economics and development. Results inform local and international policy and strategy, and enable decision makers to test the implications of their policy choices well into the future.
Crime and justice: The ISS collaborates with government and civil society in South Africa to develop evidence-based policy that improves the performance of the criminal justice system and prevents violence.
Maritime security: The ISS raises awareness about maritime security and its role in Africa's blue economy, and works with the African Union, regional economic communities and states to develop policy and strategy.
Migration: The ISS examines the causes and consequences of mass migration from and within Africa, and uses the results to inform policy and strategy in Africa and globally.
Peace operations and peacebuilding in countries coming out of conflicts: The ISS works with governments and regional and international institutions to improve policy and practice.
Transnational threats and international crime: The ISS partners with governments, regional and international institutions, and civil society to respond effectively and appropriately to terrorism, organised crime, arms proliferation, crimes against humanity, war crimes and genocide.
The ISS runs several projects including the African Centre for Peace and Security Training in Addis Ababa, African Futures, gender mainstreaming, and an internship programme to build the capacity of young African researchers.
The Institute for Security Studies hosted a Challenges seminar in 1999 focusing on 'Building Stability in Africa: Challenges for the New Millennium'. ISS co-chaired a working group and hosted a workshop for the development of the Challenges Forum Study 'Considerations for Mission Leadership in United Nations Peacekeeping. Finally, the ISS co-chaired the working group on 'Impact Assessment and Evaluation' for the report 'Designing Mandates and Capabilities for Future Peace Operations'.