Canada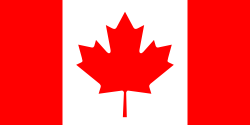 Global Affairs Canada.
Global Affairs Canada has the lead responsibility for Canada's policy on peace operations, working closely with other Government departments, including the Department of National Defence and the Royal Canadian Mounted Police.
Canada has been active in peace operations since the inception of United Nations (UN) peacekeeping. Today, Canada contributes highly trained and experienced civilian, military, and police personnel to UN-led operations and other peace operations around the world. Canada also supports training programs for peacekeepers in Canada and abroad.
As well as deploying personnel, Canada works to improve the effectiveness of peace operations at UN Headquarters and in the field. Canada advances peacekeeping policy through their longstanding role as Chair of the working group of the General Assembly's Special Committee for Peacekeeping Operations, which was created by the General Assembly in 1965. Current priorities include the implementation of protection of civilians mandates, including special initiatives to address gender issues and sexual violence, the promotion of clear and robust mission mandates, and the strengthening of operational guidance and training for deployed personnel.
On 10-11 June 2019 in Montreal, the Challenges Annual Forum was hosted by the Government of Canada through Global Affairs Canada (MFA). This in support of the implementation of UN Secretary General's Action for Peacekeeping (A4P) under the heading "A4P: Improving on Political Strategy, Peacebuilding, Mission Management and Transitions to Enduring Peace".