Challenges Forum Partner meeting
In a virtual setting, Challenges Forum gathered its partners to share ideas and experiences, and discuss priorities and ways forward for the global partnership.
Chaired by the Director-General of the Folke Bernadotte Academy, Sven-Eric Söder, the annual partner meeting took place on 8 February and offered the partners the opportunity to discuss their own priorities for 2022 as well as the thematic focus for the Challenges Forum in this coming year.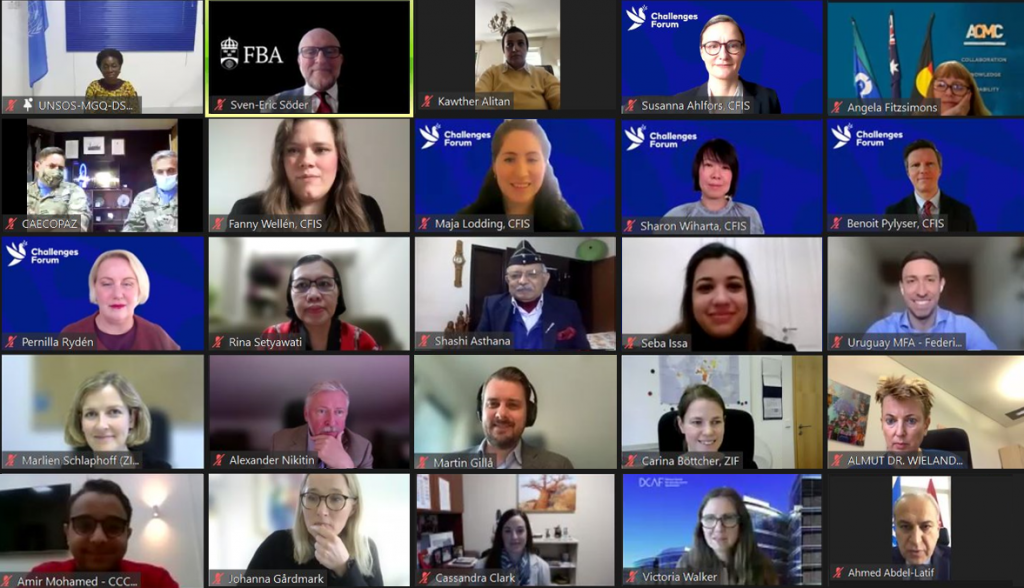 The Challenges Forum was also fortunate to welcome the Deputy Special Representative of the Secretary-General for the United Nations Assistance Mission in Somalia, Ms. Anita Kiki Gbeho as guest speaker. Ms. Gbeho highlighted the importance of strengthening the relationship between the African Union and the United Nations on peace and security, to handle the ongoing conflicts and violent extremism on the African continent. She also emphasized the need to take advantage of the two complimentary and coherent Agenda 2030 and Agenda 2063.