CAF23 – Towards Stronger Partnerships in Addis Ababa
Welcome to this year's Challenges Annual Forum (CAF23), that will gather partners and key stakeholders to explore the key features of the important and strategic AU-UN partnership. The in-person event in Addis Ababa, Ethiopia 26-27 October, will be co-hosted by the Training for Peace Programme (TfP).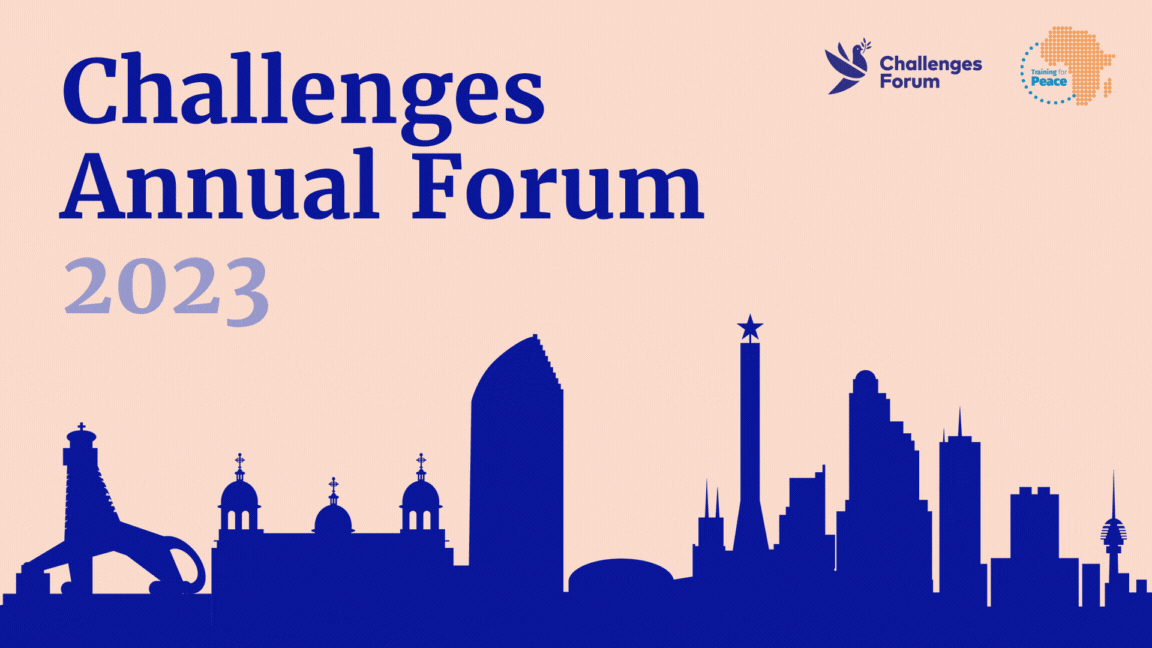 CAF23 will engage participants from across the globe to explore the role of regional security organisations in the maintenance of peace and security. Under the theme Towards Stronger Global-Regional Peace & Security Partnerships, the CAF23 in Addis Ababa will discuss and generate recommendations on how the UN can better support African-led peace operations that are mandated by the UN Security Council.
This year's theme builds on the UN Secretary-General's report on financing AU peace support operations, and his Policy Brief on the New Agenda for Peace. The CAF23 will center its discussions around three sub-themes, using concrete examples and lessons learned from recent African-led peace support operations:

1. Strategic coherence of global, regional and sub-regional peace operations, with lessons from Southern African Development Community (SADC) Mission in Mozambique (SAMIM). How can global and regional decision making and mandating of peace operations be further aligned?
2. Predictable financing of African-led peace support operations, with lessons from African Union Transition Mission in Somalia (ATMIS). How can UN financing of African-led peace support operations be made more systematic and predictable?
3. Addressing capability gaps more systematically, with lessons from the Multinational Joint Task Force (MNJTF) in Lake Chad Basin region. How can the UN support the AU's ability to plan, deploy, manage and sustain peace support operations?
In view of the Summit of the Future next year, the CAF23 provides a unique and timely opportunity to reflect on how regional peace and security arrangements can be part of a new generation of peace operations, supported by the UN.


Read more about the themes and the questions for discussions in the Concept note.
The Tentative Programme gives you an overview of the agenda, the speakers and the sessions.
All the practical information, including registration links for the event, can be found in the invitation that was sent out on the 11 September.