CHALLENGES FORUM 20th ANNIVERSARY United Nations Peace Operations 2020: The United Nations Reviews and Their Implications for Tomorrow's Missions
On 8-9 May 2016, the Challenges Forum marked its 20th anniversary with the event United Nations Peace Operations 2020: The United Nations Reviews and Their Implications for Tomorrow's Missions. The two-day meeting in New York, co-hosted by the Permanent Missions to the UN of Armenia, Indonesia, Nigeria, Sweden and the United States, focused on the findings of recent expert and high-level reviews of UN peace operations and what they mean for future peace operations.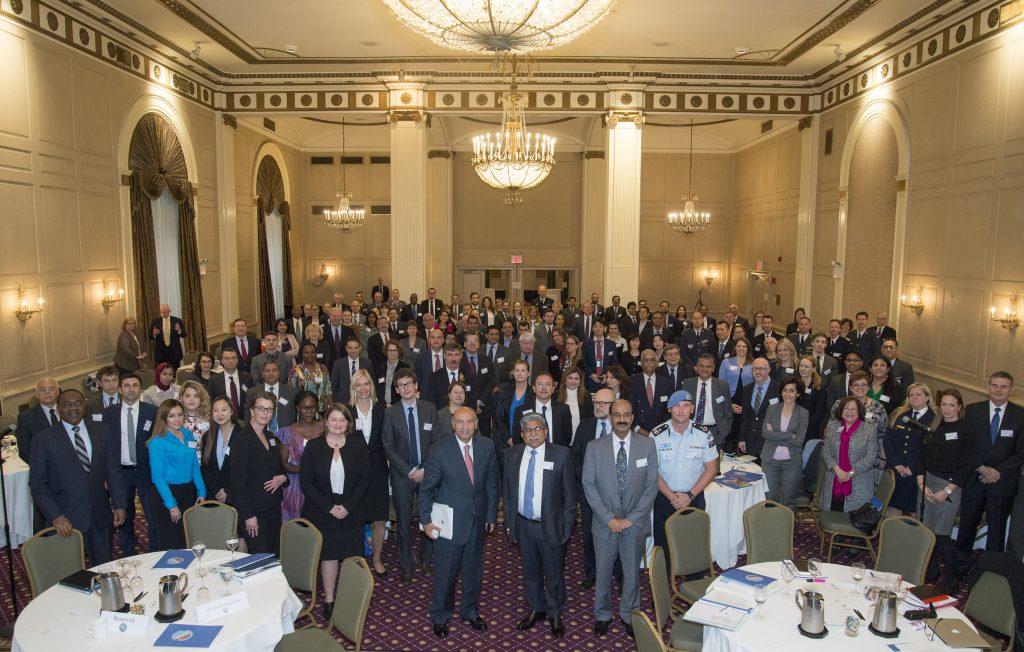 Recognizing the challenges, but also drawing on the achievements made in recent years by UN peace operations, the 20th Anniversary Forum highlighted progress and identify areas of UN peace operations which need further consideration, attention and support. The event comprised a series of high-level and interactive conversations between prominent representatives of Member States, the UN, academia and think tanks. The meeting was organized in conjunction with, but separate from, the General Assembly High-level Thematic Debate on the UN, Peace and Security to be held 10-11 May.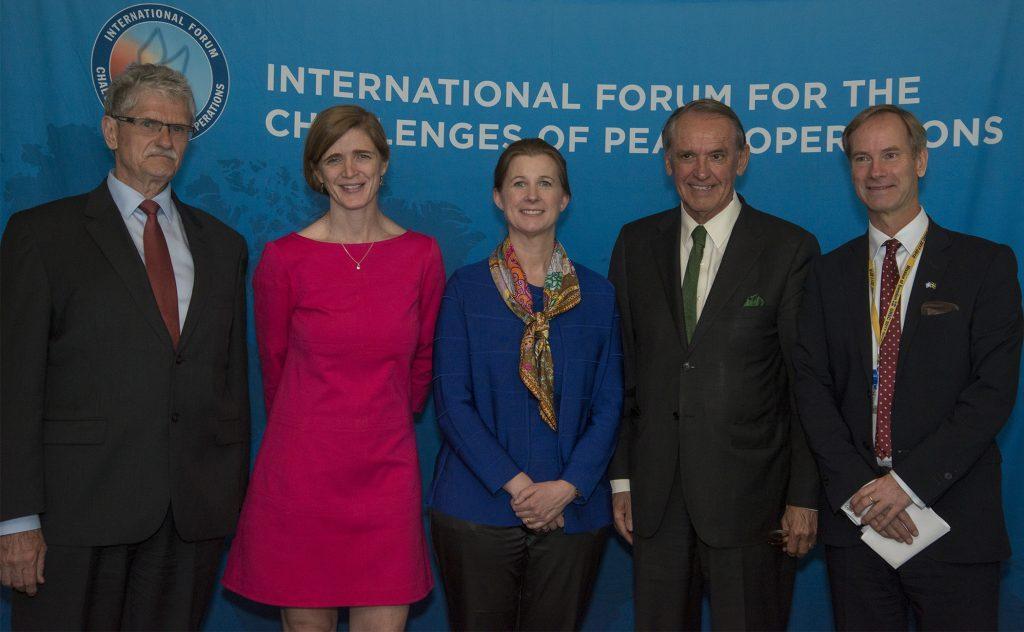 Discussions at the Challenges Forum event considered the findings of the recent peace operations reviews, including the report of the High-level Independent Panel on Peace Operations (HIPPO) Uniting Our Strengths for Peace – Politics, Partnership and People, and the subsequent report of the Secretary-General on implementation of its recommendations; Preventing Conflict, Transforming Justice, Securing the Peace – A Global Study on the Implementation of United Security Council resolution 1325; the report of the Advisory Group of Experts for the review of the UN peacebuilding architecture The Challenge of Sustaining Peace; Transforming our World: the 2013 Agenda for Sustainable Development; and the report Performance Peacekeeping of the Expert Panel on Technology and Innovation in UN Peacekeeping. In addition, participants took stock of the current status of the Leaders´ Peacekeeping Summit process on capabilities generation, where some 50 countries last year pledged new, concrete support for UN peace operations, as well as future requirements and opportunities in the lead up to the follow up meeting in London in September.