Challenges Forum Expert Group on Emerging Issues for Peace Operations
Challenges Forum held its first meeting with the partner-initiated Expert Group on Emerging Issues for Peace Operations. The Expert Group is comprised of a diverse set of Challenges Forum partners who will come together to engage on a variety of issues concerning peace operations.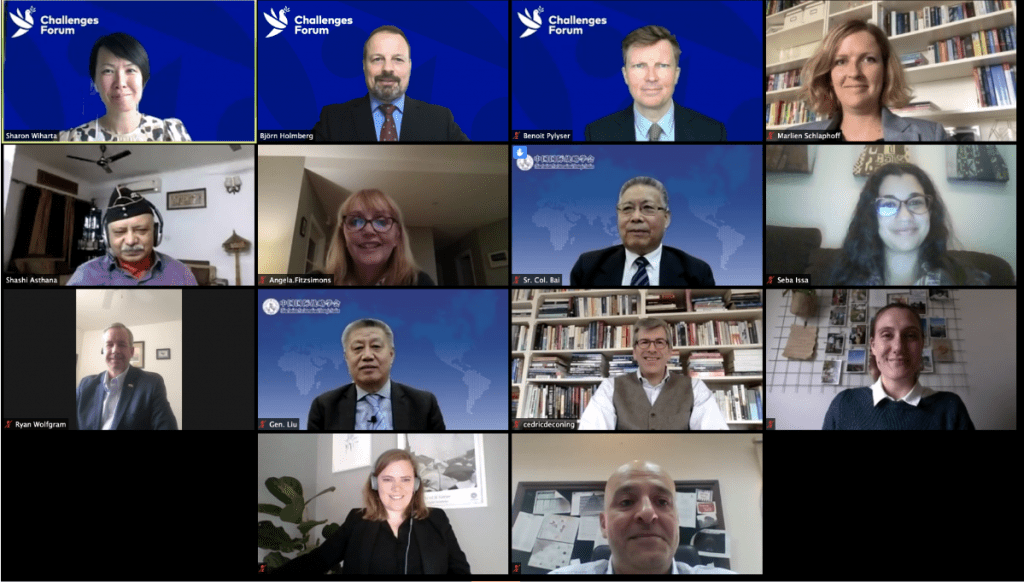 The Expert Group, initiated based on strong interests from Partners, will ensure that Challenges Forum is adequately balancing between current and emerging issues to maintain its relevance for partner organizations and key actors, such as the UN and regional organizations conducting peace operations. It provides partners with an opportunity to exchange new perspectives and ideas from different sectors and regions, engage in 'deep dives' on selected topics. Further, the goal is to create synergies between partners and to stimulate discussions among the wider partnership.
Among the participants and contributors to the first meeting were the United Service Institution of India (USI), China Institute for International Strategic Studies (CIISS), the Australian Civil-Military Centre (ACMC), the United States Army Peacekeeping and Stability Operations Institute (PKSOI), Cairo Regional Center for Training on Conflict Resolution and Peacekeeping in Africa (CCCPA), Norwegian Institute of International Affairs (NUPI) and the Center for International Peace Operations (ZIF).