Challenges Forum Webinars on Considerations for Leadership in UN Peace Operation
One of the Challenges Forum Partnership's strategic priorities for 2019-2023 is mission leadership and management. During 2018 and 2019, three Task Forces and a special working group on policing issues have been working to update the Partnership's 2010 guidance for mission leaders. On August 20, 21 and 27, the CF International Secretariat (CFIS), in collaboration with the Co-Chairs of the Task Forces, invited all Challenges Partners to a series of Webinars to discuss the draft results and to provide input to the document.
Important feedback was provided from a number of partner organisations, which will help CFIS, on behalf of the Partnership, present an advanced version of the guidance at the Annual Forum of the International Association of Peacekeeping Training Centres (IAPTC) in Lima, Peru in October 2019.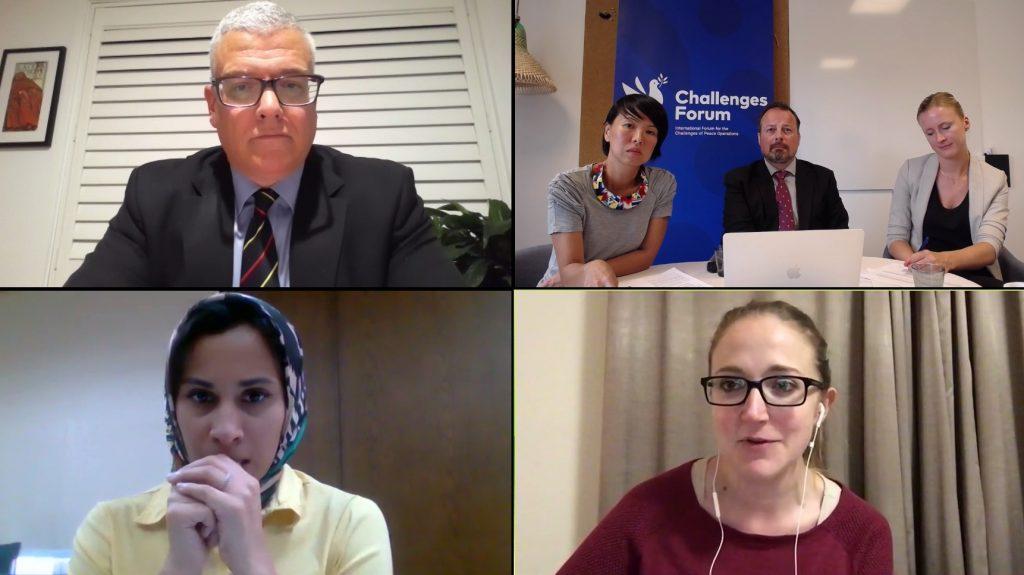 Task Force Co-Chairs, providing leadership in constructing the guidance, have been: Mr Jonas Alberoth, Deputy Director-General, FBA, Sweden; General Abhijit Guha, USI of India; Dr. Alan Ryan, Executive-Director, ACMC, Australia; Ambassador Ashraf Swelam, Director, CCCPA, Egypt; Ms. Annette Leijenaar, Head of Programme, ISS, South Africa; Colonel Ryan Wolfram, Chief, PKSOI, USA; and Dr. Mark Downes, Deputy Director, DCAF, Switzerland; and Brigadier Dr. Ahmed Saeed Minhas, NDU, Pakistan.
Important contributions have also been made by Ms. Esraa Saied and Sarah Abdelgelil, CCCPA, Egypt; Dr. Karen J Finkenbinder, Colonel Brian Foster and Colonel William K Flavin PKSOI, USA; and Ms. Lisa Sharland, Consultant ACMC, Australia, Ms. Anna Möller Loswick, , FBA, Sweden; and Cedric de Coning, NUPI.
Ms. Sharon Wiharta, CFIS has led the process with the support of Major General Robert Gordon, Senior Adviser CFIS and Dr. Andreas Andersson, consultant.