Co-Chair Workshop: Leadership Toolkit for Senior Mission Leaders
On September 12-13, Challanges Forum Partner CCCPA hosted a meeting in Cairo for the Co-Chairs of the Task Forces of the Challenges Forum initiative on senior mission leadership. The purpose was to discuss the coming guidance toolkit for senior UN mission leaders – the Considerations Study. A webinar with participants across the globe organized in connection to the Cairo workshop.
The Cairo International Center for Conflict Resolution, Peacekeeping and Peacebuilding (CCCPA) and the Challenges Forum International Secretariat (CFIS) organised this Task Force Co-Chairs workshop in Cairo to discuss key emerging issues, raised at the Annual Forum in Istanbul in 2017, and to further the process of revising and updating "Considerations for Mission Leadership in United Nations Peacekeeping Operations" (2010).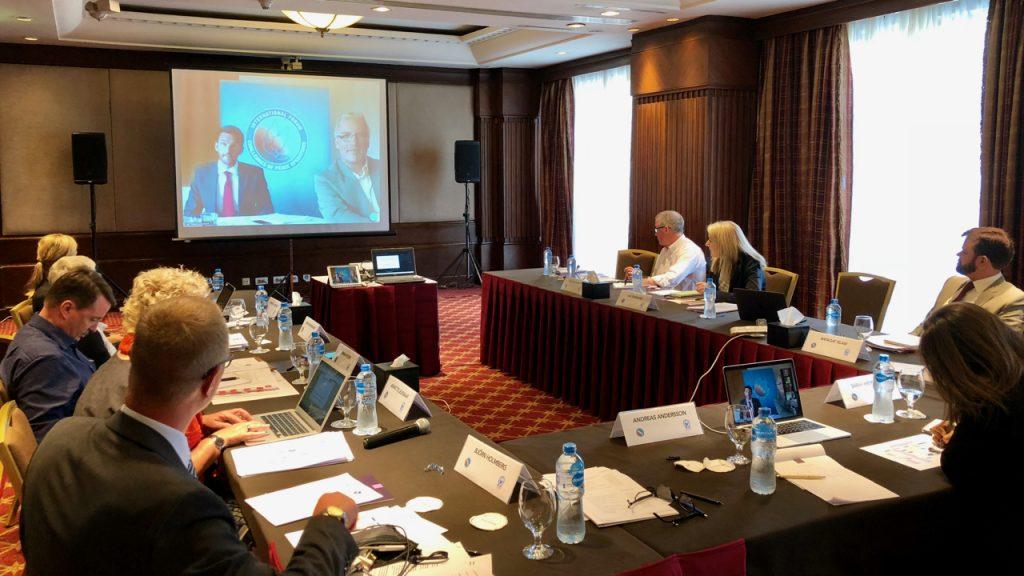 In connection, CCCPA and CFIS organized a Webinar with participants from all over the world on leadership and strategic communication. Experts were Nick Birnback, Chief of Public Information at DFS/DPKO and Dr. Patrick Sweet from our CF Partner GCSP-CCL accompanied by two commentators and experienced mission leaders. Ms Diane Connor, former DSRSG, Central African Republic and Mr Farid Zarif, former SRSG, Liberia and Kosovo.
The new version of the Considerations Study, expected to be published in 2019, will integrate recent field and HQ experiences and new developments such as those to be produced by the UN Secretary General's initiative Action for Peacekeeping (A4P). Furthermore, it will have a new pedagogical approach by including case studies or vignettes, as well as a smartphone and tablet app containing interviews with experts and senior mission leaders.
At the present, eighteen of the Challenges Forum Partners are engaged in three Task Forces to review issues such as leadership, mandate, prioritisation and sequencing in mission planning and management, political process, peacebuilding, human rights, stabilization and security, rule of law, transition towards development and gender mainstreaming of the guidance.