Considerations for Police Leadership in UN Peace Operation
On 20th June and as a side-meeting to the UN Chiefs of Police Summit (UNCOPS), Challenges Forum Partners DCAF and Global Affairs Canada together with the Challenges Forum International Secretariat (CFIS) ) organized a roundtable discussion, hosted by the International Peace Institute's (IPI) Center for Peace Operations, to discuss police leadership in UN-led peace operations.
Policing is a vital component of today's multidimensional peace operations, an essential element in helping conflict-affected states and communities to protect civilians, assist in the transition from conflict to building institutions to support rule of law and, ultimately, as a key actor in sustaining peace.The purpose of the meeting was to assist Challenges Partners with their update of Senior Mission Leadership guidance for UN peace operations (Considerations for Mission Leadership in United Nations Peace Operations), in particular Challenges Partners that are updating the study from a policing point-of-view. The round-table was supported by the UN Police as a side-meeting to the UN Chiefs of Police Summit (UNCOPS).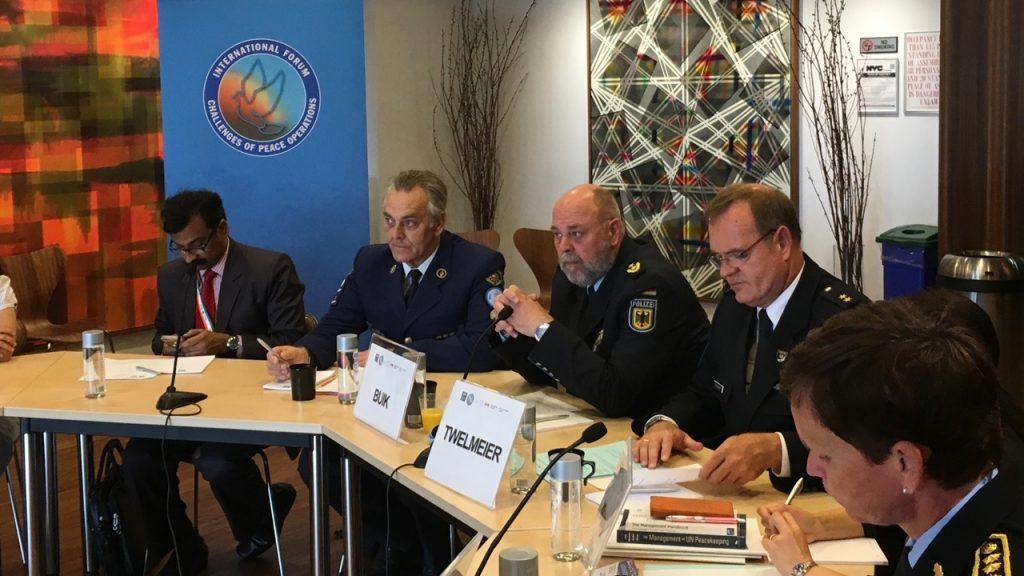 The discussion, which included UN Police Advisor Luis Carrilho and many of today's UN Police Commissioners from missions as diverse as Haiti (MINUJUSTH), to Somalia (UNSOM), Kosovo (UNMIK) to the DRC (MONUSCO), revealed many challenges commonly faced by police leaders. These challenges, as outlined by them, included a range of issues such as the need for improvements in capacity and training of police officers, in better understanding international policing's cultural diversity and the inherently political process that peace operations operate in, strategic planning capacity and goal-setting to assist long-term decision-making, and providing police leaders with more information on the UN system to access a greater range of UN resources.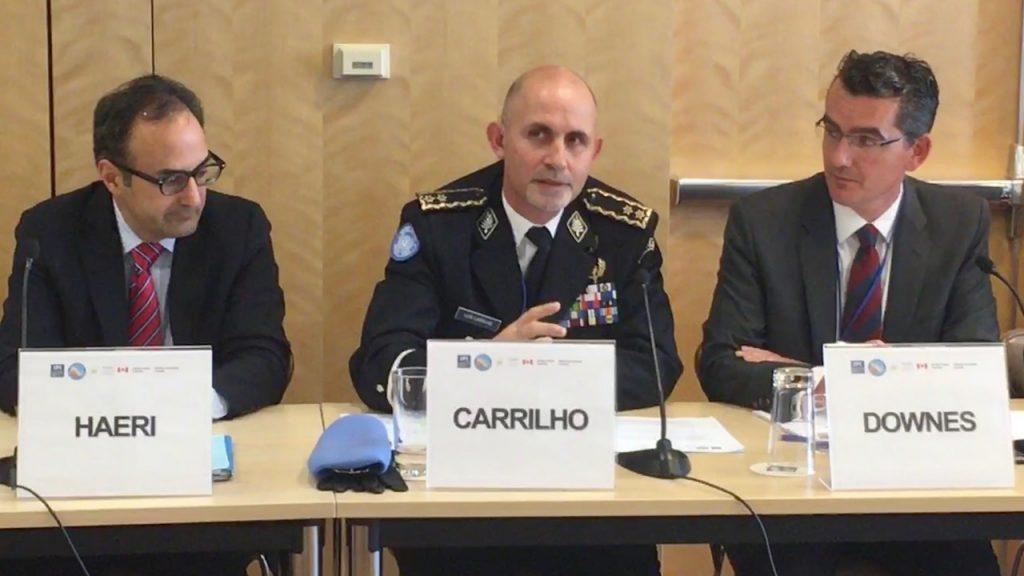 There were also opportunities for police and civilian leaders to discuss the current reform agenda on "Action for Peacekeeping" (A4P) driven by the UN Secretary-General. This process might see UN policing taking new directions in 2019. The round-table included the Chief of DPET (Department for Policy, Evaluation and Training) at DPKO/DFS, Mr. David Haeri, who ensured police leaders were informed on how their views from the field connected to ongoing reforms and the current political process for peace operations.