Force Intervention Brigade: A Sea Change for UN Peace Operations?
The seminar was held in New York on 17 January 2014 and co-hosted by the Permanent Mission of Germany to the United Nation.
The high level panel discussion aimed to address:
What are the conditions for success?
What are the doctrinal implications from the deployment of the intervention brigade?
What impact will it have on the principles of 'the use of force' in future UN peace operations?
Is the Intervention Brigade sui generis or are we witnessing a shift in the type of peace operations mandated?
And what are the potential implications for future UN missions in non-permissive environments, such as South Sudan and the Central African Republic?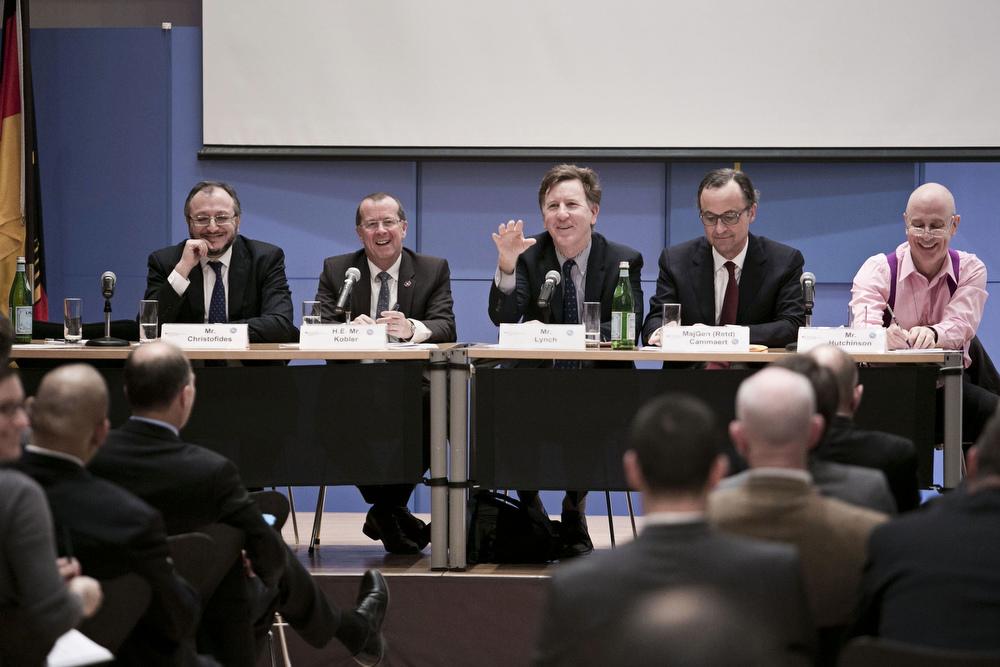 Outcome and output:
The results of the high-level panel discussion will directly feed into the ongoing global policy debate on the required concepts and doctrines for peacekeeping operations.
An immediate outcome and output is a policy brief that will be widely disseminated.
The discussions will also feed into a forthcoming Challenges Forum report on Designing Mandates and Capabilities for Future Peace Operations that will be launched at the UN in the second mid-2014.