Challenges of peace support into the 21st century
The second Challenges seminar was a conference organized by the Russian Public Policy Centre in Moscow in March 1998.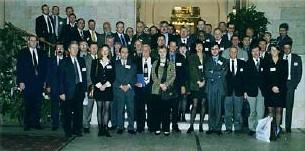 The main discussion focused on the role of regional organizations in peace operations covering primarily the evolving roles of NATO as well as that of the Commonwealth of Independent States (CIS). Other issues addressed were international and national legal constraints and possibilities, as well as complexities related to the civil-military relations.

On the agenda was a visit to the Vystrel Peacekeeping Academy and the Commonwealth of Independent States HQ for Military Cooperation & Coordination, where briefings and presentations on training and education were held.