The Making of Leaders for 21st Century Peace Operations
ZIF – Center for International Peace Operations hosted this workshop in collaboration with the Challenges Forum in Berlin on March 3-4, 2018. It focused on learning for senior mission leadership and leadership teams.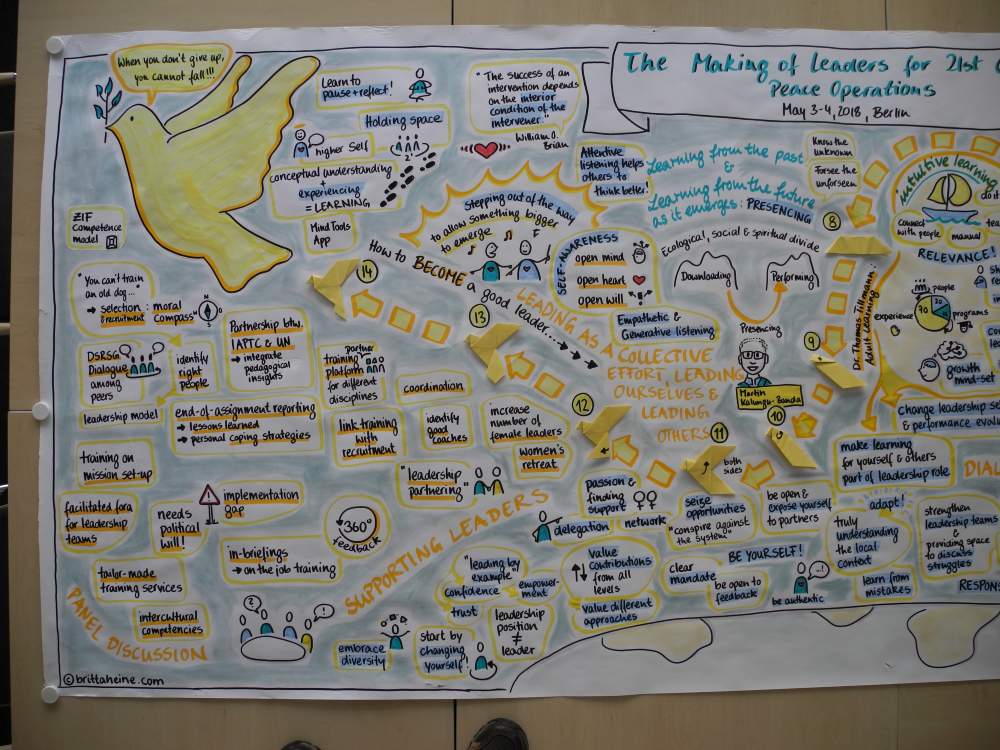 The workshop aim was to identify how people become leaders able to lead and manage modern peace operations, which are increasingly operating in challenging and complex conflict environments. Workshop discussions also focused on what the peace operations community needs to improve to better support these leaders in their roles and how the latter can be enabled to continously learn.
The issue of leadership is at the core of Challenges Forum discussions this year, in particular as Challenges Partner work to update its leadership toolkit used by UN Mission Leaders of peace operations since its first publication in 2010 – Considerations for Mission Leadership in United Nations Peacekeeping Operations. Challenges Partners that participated included CCCAP from Egypt, USI from India, SAM from Turkey, and FBA from Sweden, as well as many other distinguished mission leaders and guests that joined the workshop. In this workshop ZIF applied new interesting approaches to the workshop methodology, like reflecting walks and a graphical illustration of the discussions. The results from the workshop is an important contribution to Challenges Forum's present work on senior mission leadership.