UN-AU partnership in focus at the Aswan Forum
The relationship between African Union and United Nations is strong but more resources and coherence is needed to make the UN-AU Framework effective. These were the key takeaways from our dialogue session at Aswan Forum 21 June, co-organised with our Egyptian partner CCCPA.
The AU–UN partnership towards comparative advantage and complementarity has been a key priority for Aswan Forum since its first edition, three years ago. At the third edition of the forum, a dialogue session was co-organised by Challenges Forum International Secretariat (CFIS) and Cairo International Centre for Peace (CCCPA). It aimed to further explore the AU-UN relationship, by asking its participants how to better address the changing peace and security landscape through the joint UN-AU Framework.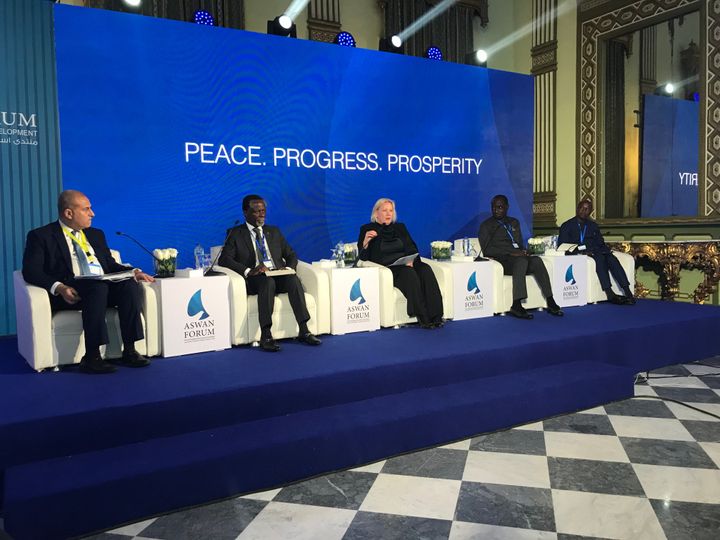 Jean-Pierre Lacroix, UN USG for Peace Operations initiated the session by emphasizing the good collaboration between UN and AU, while pointing out the needs for further coordination efforts to address ongoing and future challenges.
Parfait Onanga-Anyanga, Special Representative of the UN to the African Union, underlined the importance of more joint assessment missions in the field between UN-AU. He further added that the Framework should be strengthened for institutional cooperation, instead of collaboration based on personal relationships.
Several of the speakers also pointed out that despite the partnership's good intentions, more needs to be done in terms of prevention, rather than "putting out fires of emerging conflicts".
AU Senior Adviser, Ambassador William Awinador-Kanyirige stressed that the AU-UN partnership was "rich but multifaceted and complex".
Fonteh Akhum, Executive Director ISS deemed it key to investigate the effectiveness of peace operations. One important point was the changing threat vector in Africa that is characterised by terrorism, organised crime, mis- and disinformation as well as complex digital technologies, where many conflicts are cross-border or on margins of states.
The updated expression 'African solutions to African challenges' was mentioned by many of the speakers, while emphasizing it does not mean that these challenges should be addressed by African states and leaders only. It was deemed that investing more in AU's own planning and logistics capacity should be a top priority, rather than relying on external partners, together with the need of funding and resources for these activities. The urgency to translate "early warnings into early action", and to move from strategic thinking to practical implementation was also expressed.
The dialogue session could be summarized with a "we are on the way, but more needs to be done". Or as moderator Pernilla Rydén, Director CFIS concluded: this is not the end, it is the beginning of conversations.
.
Speakers at the Aswan Dialogue "UN-AU Partnership in Peace Operations":
Amb. Ahmed Abdel-Latif, Director General, Cairo International Center for Conflict Resolution, Peacekeeping and Peacebuilding (CCCPA), Welcoming remarks
Amb. Osama Abdekhalek, Permanent Representative of Egypt to the United Nations in New York
Parfait Onanga-Anyanga, Special Representative of United Nations Secretary-General to the African Union
Fonteh Akum, Executive Director of the Institute for Security Studies (ISS), South Africa
Amb. William Azumah Kanyirege-Awinador, Senior Advisor of the African Union on Governance and Peacebuilding at the Office of the Commissioner, Department of Political Affairs, Peace and Security
Alexandre Zouev, Assistant Secretary-General for Rule of Law and Security Institutions, Department of Peace Operations (pre-recorded message)
Moderated by Pernilla Rydén, Director Challenges Forum International Secretariat.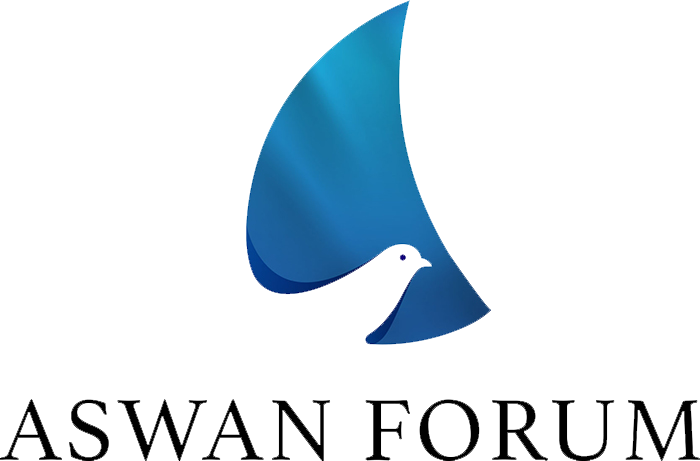 The third edition of the Aswan Forum was held as a hybrid event, taking place in Cairo 21-22 June 2022. It's aim is to advance a green transformative recovery agenda that strengthens Africa's ability to address cascading risks in the pursuit of sustainable peace and development, and a climate-safe future. Its discussions intended to build up to the Climate Change Conference of Parties (COP27), to be hosted by Egypt in November 2022.