Exhibition launch at the UN Headquarters 20 Years of United Nations Mine Action Service
The exhibition 20 Years of United Nations Mine Action Service: Needs Driven and People Centred with a Mission to Save and Protect Lives was launched 4 April 2017 on the outer wall of the General Assembly in the Visitors' Lobby of the UN Headquarters in New York.

Following the project Mission in Motion: Peace Made Possible, the United Nations Mine Action Service (UNMAS) sought cooperation with the Challenges Forum and Färgfabriken to celebrate 20 years of work since first established by the UN General Assembly in 1997. During two decades, UNMAS has educated millions of people on how to reduce their likelihood of injury and death. Thousands of men and women have been trained and employed and millions of lives have been saved.
The exhibition demonstrates how mine action has evolved from finding and destroying landmines within the framework of the Anti-Personnel Mine Ban Convention, to a fully comprehensive five-pillar response to the misery, havoc and carnage wreaked by increasingly vicious weapons. The exhibition highlights milestones and achievements and presents concepts, policies and legal frameworks together with voices about the work.
The content of the exhibition was developed and curated by UNMAS in partnership with Challenges Forum and Färgfabriken. The exhibition will be on display at UN Headquarters from 4 April – 28 May 2017. For more information, please contact the Challenges Forum secretariat.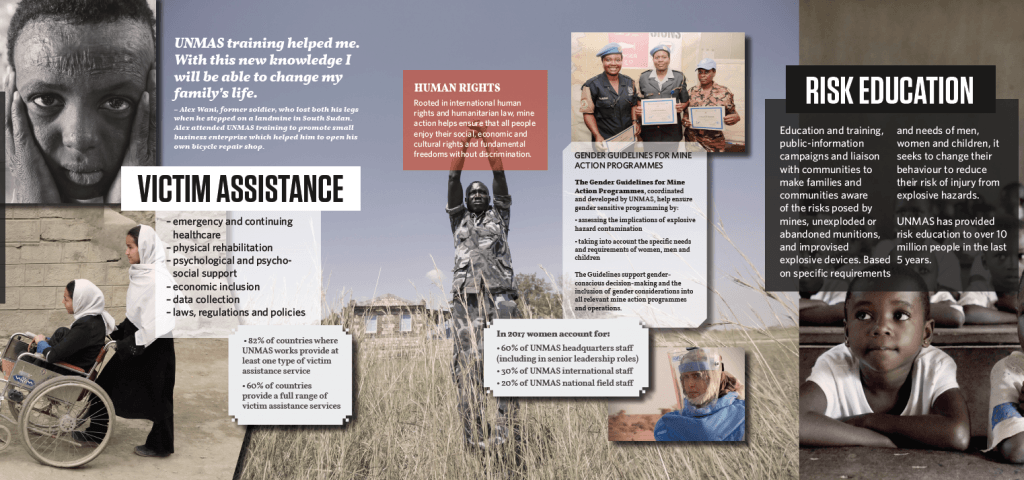 Pictures from the launch on 4 April 2017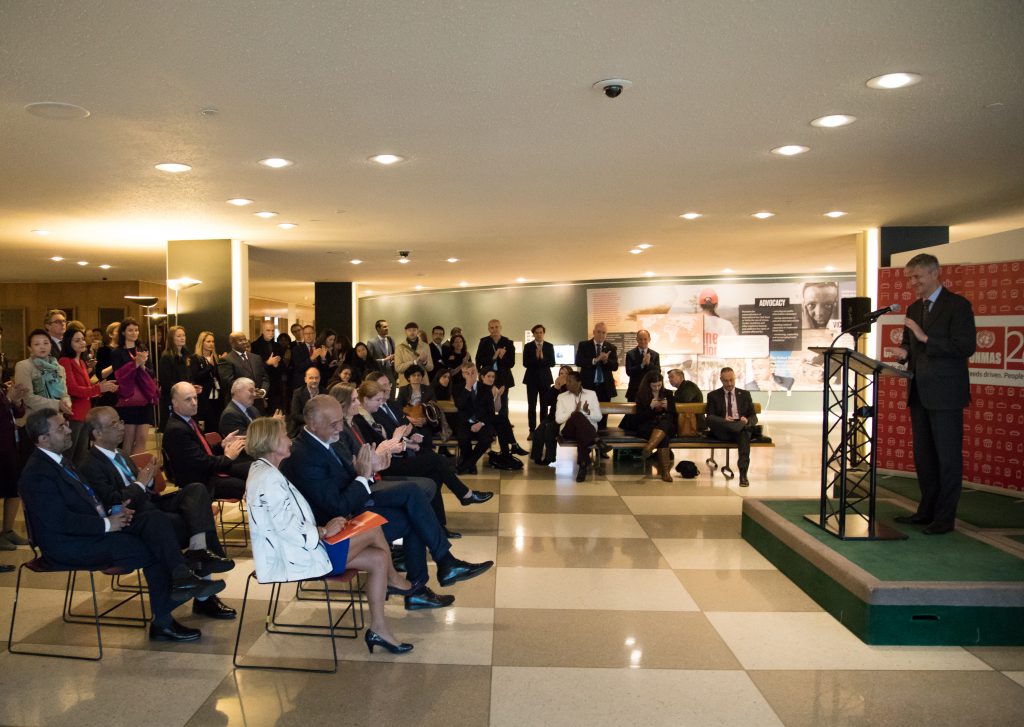 Mr Jean-Pierre Lacriox, Under-Secretary-General for Peacekeeping Operations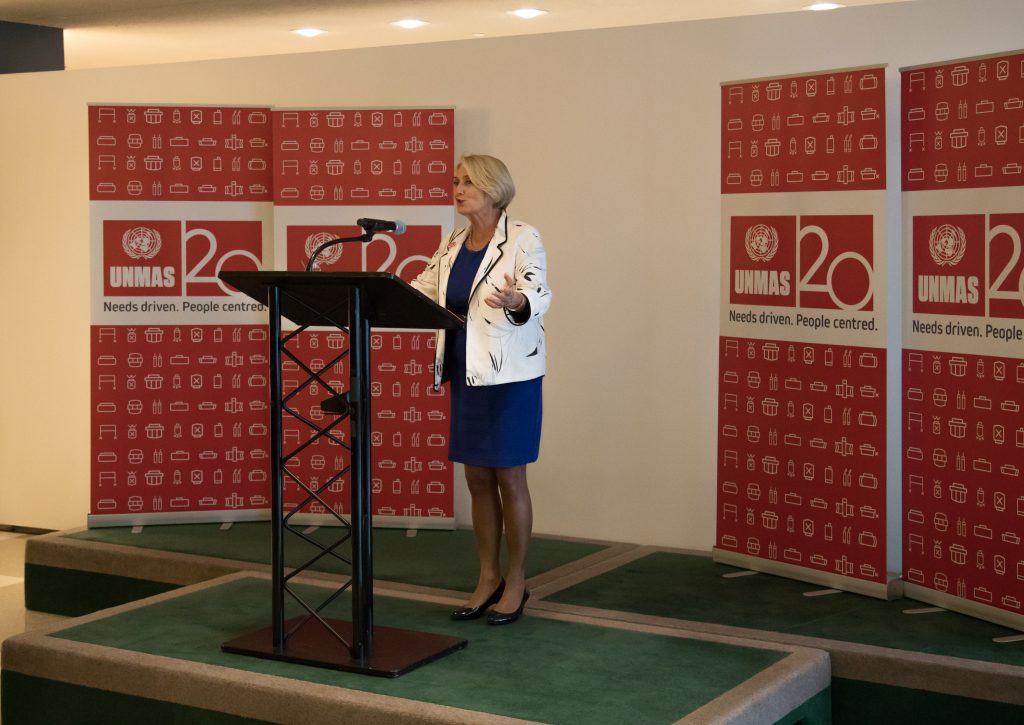 Ms Agnès Marcaillou, Director of United Nations Mine Action Service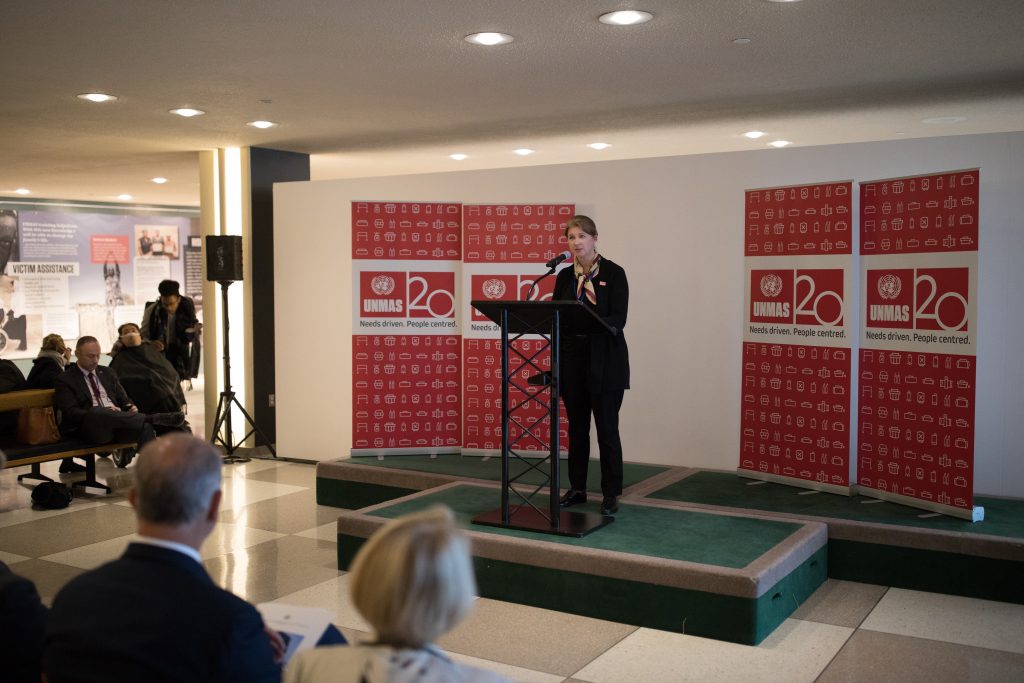 Ms Annika Hilding Norberg, Founder and Strategic Adviser of Challanges Forum