Invitation to the Challenges Forum Webinar: The Changing Global Order and the Future of Peace Operations
On 29 April 2020 at 14:00 Stockholm time (CET/GMT+2) the Challenges Forum Partners the Norwegian Institute of International Affairs (NUPI), the Institute for Peace and Security Studies (IPSS) Addis Ababa University and the Challenges Forum International Secretariat (CFIS) invites Challenges Forum Partners, experts and practitioners to discuss how to sustain effective peace operations in a changing global order and what needs to be done in order to ensure this?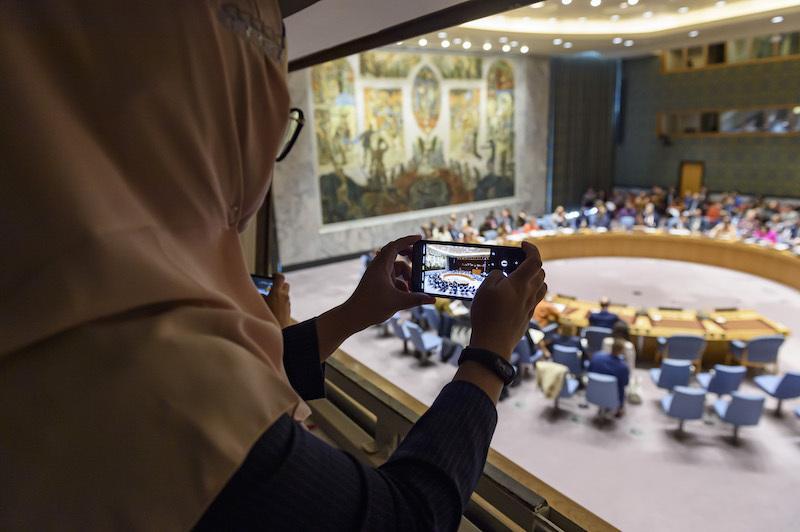 We are witnessing an ongoing shift in the balance of power at the global level from a unipolar liberal order to a multipolar system with several competing systems of governance and a significant increase in the economic and political influence of countries such as China, India and others. Relations between the global North and the global South are evolving and China is the second-largest contributor to the peacekeeping budget and provides more personnel to peacekeeping operations than any other permanent member of the Security Council. More recently, the global COVID-19 pandemic is considered by many as a potential accelerator in shifting the geopolitical landscape.
The aim of this webinar is to bring together a multidisciplinary and geographically diverse group of practitioners and scholars to reflect on how the changing global order is likely to impact the future of peace operations in the coming decades. Participating in the panel are:
Jean-Marie Guéhenno, Challenges Forum Patron, Member of the UN Secretary-General's High-Level Advisory Board on Mediation, former USG for Peacekeeping Operations and former President of International Crisis Group
Michelle Ndiaye Ntab, Director Africa Peace and Security Programme (APSP) African Union / Institute for Peace and Security Studies (IPSS) Addis Ababa University
Cedric de Coning, Senior Research Fellow, the Norwegian Institute of International Affairs (NUPI), Senior Advisor, ACCORD
Victoria K. Holt, Vice President, The Henry L. Stimson Center
David Haeri, Director, Division for Policy, Evaluation and Training (DPET), UN Department of Peace Operations
The chair of the webinar is Dr. Björn Holmberg, Director, CFIS and moderating the discussions is Benoît Pylyser, Strategic Adviser, CFIS.
To join the webinar live you need to register: https://bit.ly/34FjUHw
Registered participants will be able to follow the panel in an online video stream in their smartphone, tablet or computer and will not be visible. Participants watching the video stream will be invited to chat in reflections and questions through Q&A in the webinar platform Zoom.
We welcome different perspectives and invite participants to share innovative ideas and thoughts. If you have any questions, please contact