Annual Operational Report 2019
The Challenges Forum annual operational report 2019 presents an overview of our partnership's key results for 2019, and how they aim at improving the effectiveness of peace operations.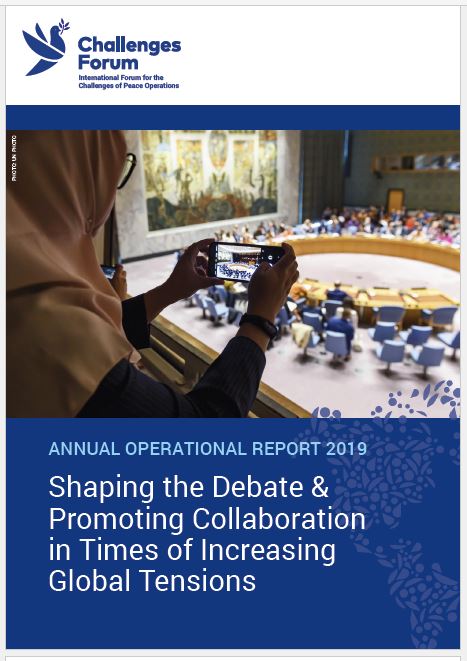 The operational results have been divided into four strategic objectives, all emanating from the Challenges Forum Strategy.
The operational report Shaping the Debate & Promoting Collaboration in Times of Increasing Global Tensions is produced by the Challenges Forum International Secretariat.