Background Paper: Developing a People-Centered Approach to Climate Security
CAF21 – One of the three background papers used for the working group discussions at Challenges Annual Forum 2021. How can climate security opportunities be used to engage with local partners and build peace?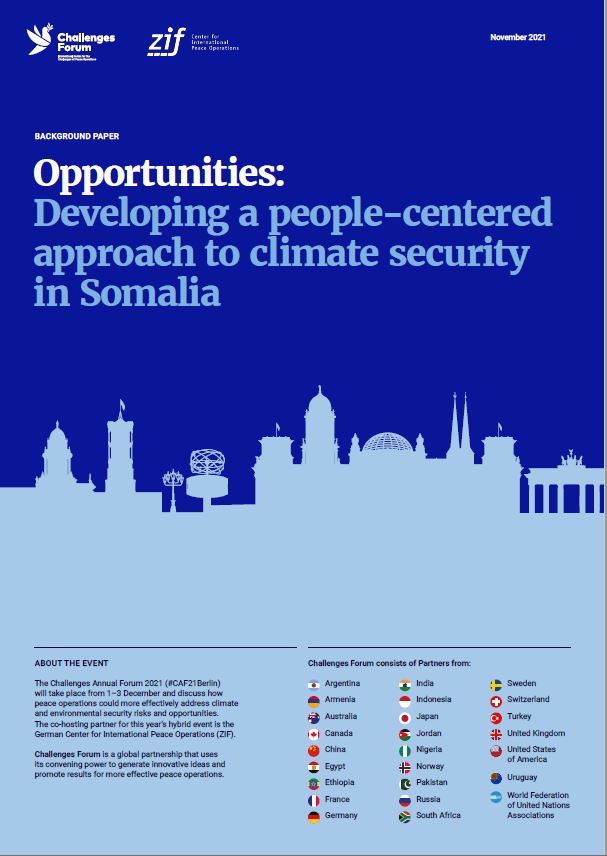 This background paper is written by Mohamed Osman Mohamoud, Founder and Chief Executive Officer
Sadar Development and Resilience Institute Somalia and
Chris Hodder, Environmental and Climate Security Adviser
UN Assistance Mission in Somalia (UNSOM).