Background Paper: Integrating Climate-Security Risks into Analysis and Planning
CAF21 – One of the three background papers used for the working group discussions at Challenges Annual Forum 2021. How can we integrate climate-security related risks into analysis and planning of peace operations?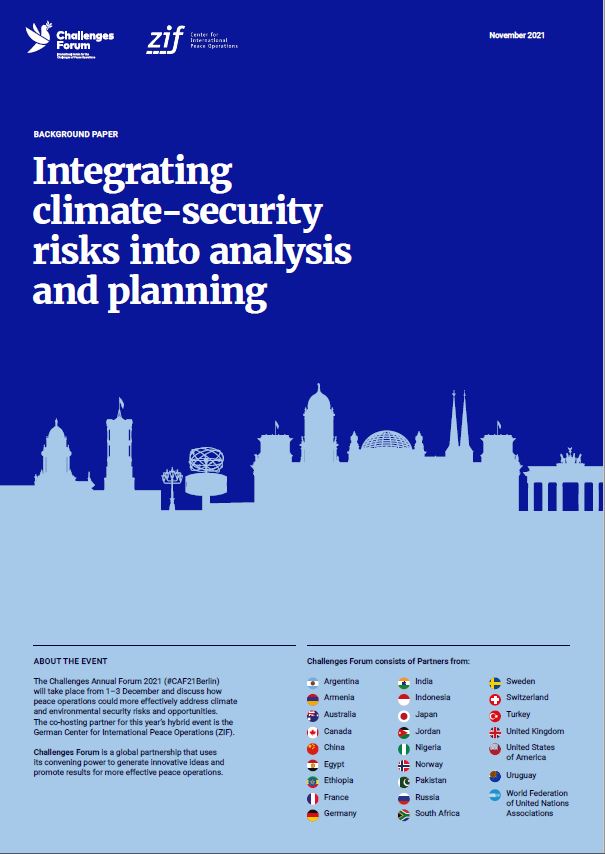 The background paper is written by Molly Kellogg, Gender, Climate and
Security Advisor at the United Nations Environment Programme (UNEP) and Lukas Rüttinger, Senior Advisor at adelphi, a German independent think tank and public policy consultancy on climate, environment and development.