Background paper: Preventive Deployment in Diplomacy
CAF22 – One of the three background papers used for the working group discussions at Challenges Annual Forum 2022 in New Delhi, hosted by Challenges Forum partner United Service Institution of India (USI). Preventive Deployments: Between the Old and New Agenda for Peace.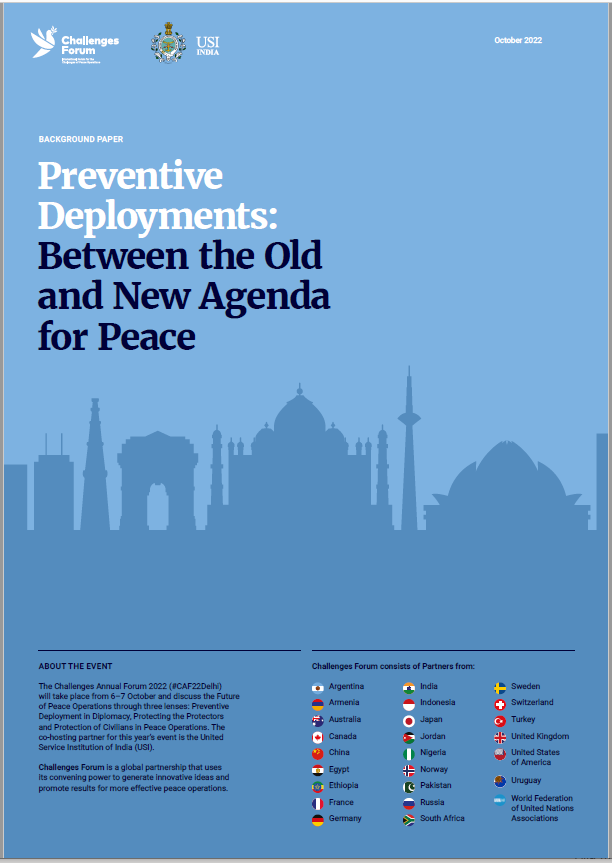 This background paper is written by Richard Gowan, UN Director in New York for the International Crisis Group (ICG) and Apurba Kumar Bardalai, retired Major General from the Indian Army and a Distinguished Fellow at the United Service Institution of India.
Used for the Challenges Annual Forum 2022, held 6-7 October under the overarching theme Future of Peace Operations.