Challenges Annual Forum Report 2021
How can peace operations more effectively adress climate and security risks and opportunities? This report captures the discussions and key takeaways that emerged from the Challenges Annual Forum (CAF21), organised 1-3 December.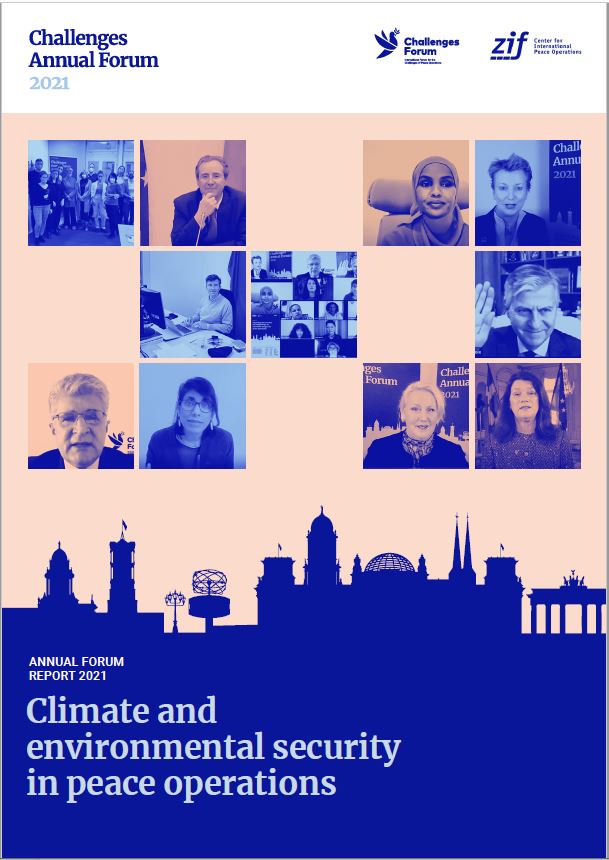 CAF21 gathered around 100 partners and key stakeholders from across the globe in a virtual event organised by the Challenges Forum International Secretariat (CFIS), together with the German Center for International Peace Operations (ZIF),
Three days of interactive discussions resulted in some very concrete key takeaways around the three subthemes: ANALYSIS & planning, PEOPLE-CENTERED approach and PARTNERSHIPS. Read more about the event here.