Challenges Forum Seminar 2011
This report summarises the Challenges Forum Seminar 2011, held in New York in February, co-hosted by the Permanent Representatives to the United Nations of Australia, Pakistan and Sweden.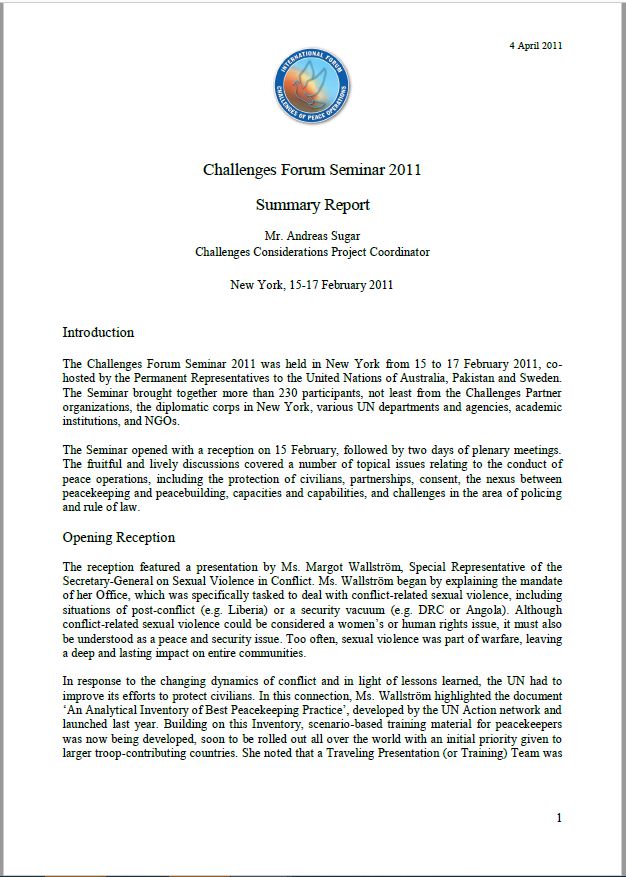 The Seminar brought together more than 230 participants, not least from the Challenges Partner organizations, the diplomatic corps in New York, various UN departments and agencies, academic institutions, and NGOs.
The fruitful and lively discussions covered a number of topical issues relating to the conduct of peace operations, including the protection of civilians, partnerships, consent, the nexus between peacekeeping and peacebuilding, capacities and capabilities, and challenges in the area of policing and rule of law.