Operational Report 2022
The Challenges Forum Annual Operational Report presents an overview of our partnership's key results for the year, and how they aim at improving the effectiveness of peace operations.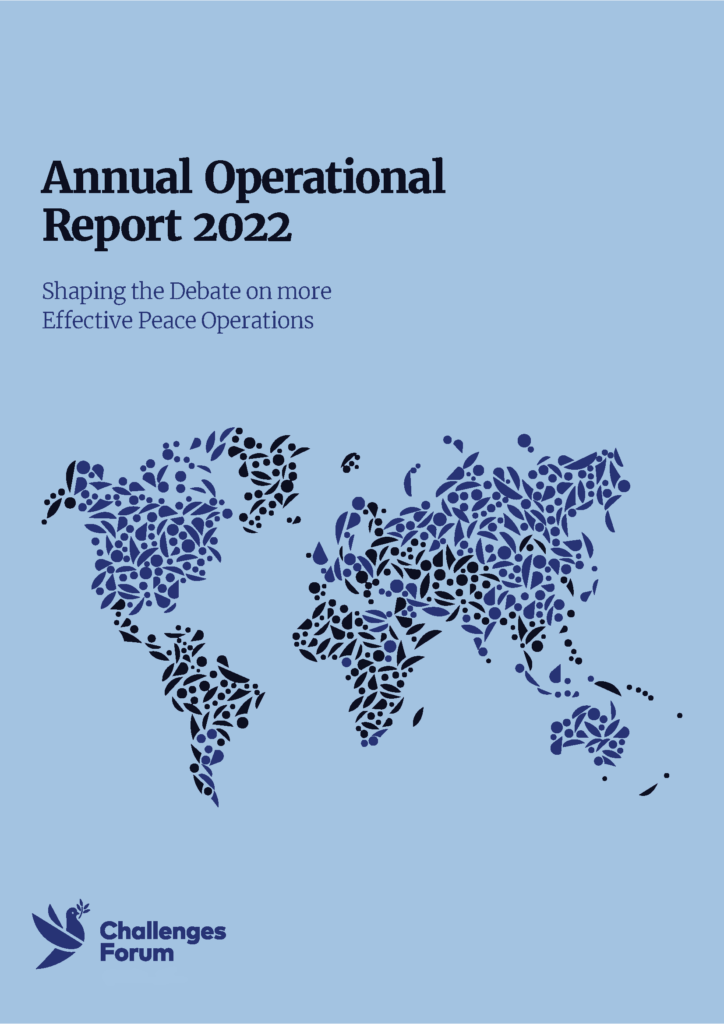 2022 was a year of increased tension, complex conflict dynamics, and changed geopolitical realities in the world. Despite a year that was marked by challenges and setbacks to international peace and security, the Challenges Forum and its International Secretariat (CFIS) managed to deliver tangible results – an effort that has been fully dependent on the support of the partnership.
The report summarizes CFIS key activities and results during 2022, and how they have contributed to the Challenges Forum's strategic objectives. Director Pernilla Rydén also shares her reflections on the achievements of the past year and prospects for the future.