Pretoria report
The Pretoria report "Building Stability in Africa: Challenges for the New Millennium" is based on the fourth Challenges Forum seminar, organised by the Institute for Security Studies in Pretoria in 1999.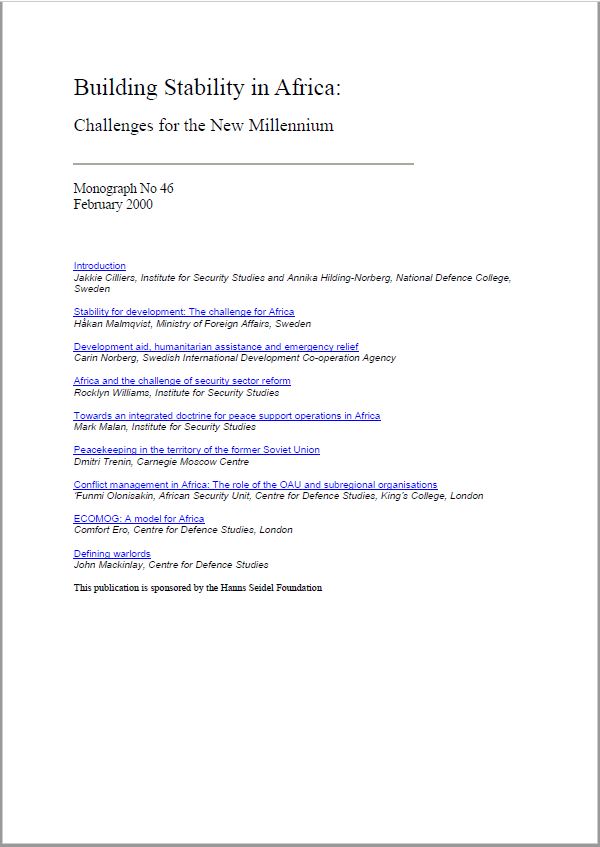 Faced with tremendous challenges to peace and stability on the African continent, the seminar focused on issues related to capacity building in the African context.
The workshop was one of four meetings in a workshop series, and the Pretoria seminar report constituted input to the report Challenges of Peace Operations: Into the 21st Century", presenting 69 recommendations to UNSG directed at troop and police contribution countries.