Stockholm seminar report
The First International Workshop on "Challenges of Peace Support into the 21 st Century" was hosted by the Swedish National Defence College Stockholm 1997.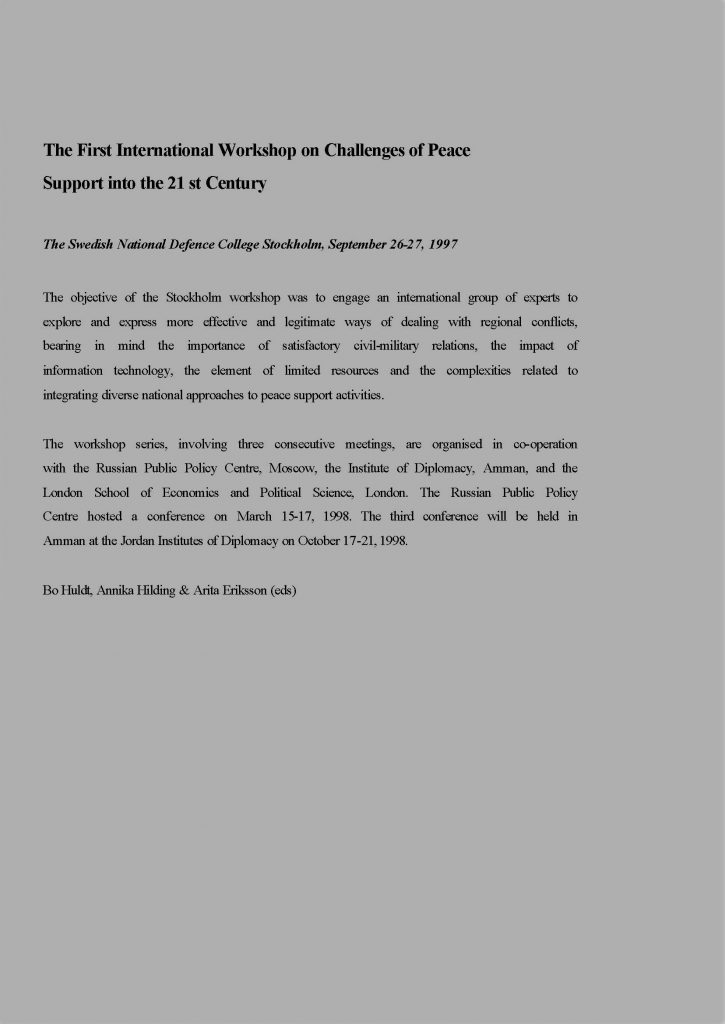 The objective of the Stockholm workshop was to engage an international group of experts to explore and express more effective and legitimate ways of dealing with regional conflicts, bearing in mind the importance of satisfactory civil-military relations, the impact of information technology, the element of limited resources and the complexities related to
integrating diverse national approaches to peace support activities.

The workshop was one of four meetings in a workshop series, and the Stockholm seminar report constituted input to the report Challenges of Peace Operations: Into the 21st Century", presenting 69 recommendations to UNSG directed at troop and police contribution countries.