PKSOI High-Level Panel on the Future of Peace operations
What does the future of peace operations look like? This question was asked to panellists at the final seminar of the Peacekeeping and Stability Operations Institute's (PKSOI) "Peace Operations" course for international students at the US Army War College (USAWC)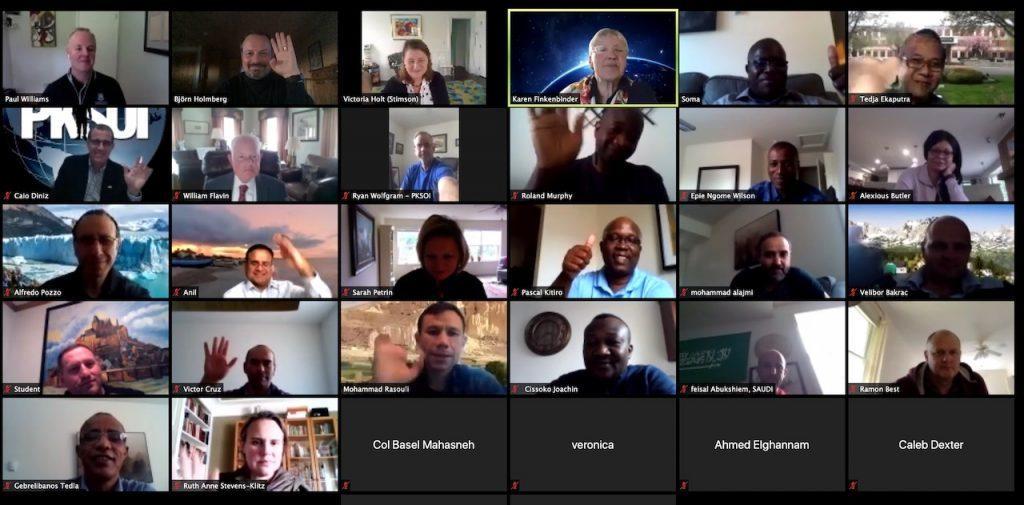 On May 20, Challenges Forum partner PKSOI organized a high-level panel which was facilitated by the Director of the Challenges Forum International Secretariat, Dr Björn Holmberg. The panel discussed the future of peace operations in light of several important research findings on the positive effects of peace operations and the consequences of a changing global order. 
The panelists agreed on important positive effects of different peace operation instruments that the international community has used and should continue to use to curb violent conflicts. Despite challenges, the panellists agreed that peace operations have shown to be a nimble and an adaptive instrument that has an important role to play in the future.
Furthermore, the panellist discussed the current pandemic and that the following economic recession probably will deepen the threats to multilateral actions. Therefore, international consensus, or minimum vision, on a refined doctrine for peace operations will be needed. However, such a consensus might be difficult to achieve in the current political international climate.
Dr Björn Holmberg was also provided an opportunity to share some of the consolidated recommendations from the Challenges Annual Forum 2018 (SWAF and FBA, Sweden) and 2019 (Global Affairs, Canada).
Dr. Finkenbinder, PKSOI, organized the panel and the panelists were:
Dr. Lise Morjé Howard, Professor of Government at Georgetown University;
Dr. Paul D. Williams, Professor in the Elliott School of International Affairs at the George Washington University;
Victoria K. Holt, Vice President at the Stimson Center
Dr. Björn Holmberg, Director of the Challenges Forum International Secretariat.