Building Capacity for Peace Operations in Response to Diversified Threats: What Lies Ahead?
The Challenges Annual Forum 2014 was hosted by the China Institute for International Strategic Studies and the Ministry of National Defence of China and held in Beijing in October 2014.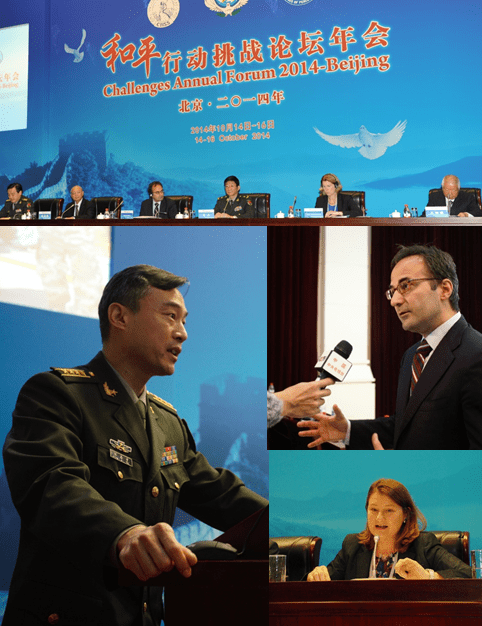 Given the evolving nature of conflict, the diversification of threats and the consequent challenges posed by such change on modern missions, the main objective of the Challenges Annual Forum 2014 is to assess how current and future mission environments impact on capacity and capability building for peacekeeping contributors.
The Annual Forum 2014 was held in the wake of the launch of the UN Secretary-General's overarching review of UN peacekeeping. The purpose of the event was to contribute to the international dialogue on enhancing the effectiveness of future UN missions and the positive impact in their delivery on the ground in order to create the conditions for a lasting peace.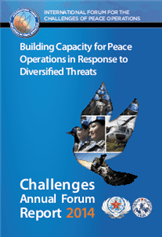 The Challenges Annual Forum 2014 Report comprises a comprehensive summary of the presentations, discussions and background materials of the Challenges Annual Forum 2014 on building capacity for peace operations in response to diversified threats. It also presents a number of targeted recommendations derived from the speakers and participants' views on the current challenges of peace operations.