Annual Forum Report 2022
How can peace operations remain relevant and further the New Agenda for Peace initiative? This report captures the discussions and key takeaways that emerged from the Challenges Annual Forum (CAF22), 6-7 October in New Delhi.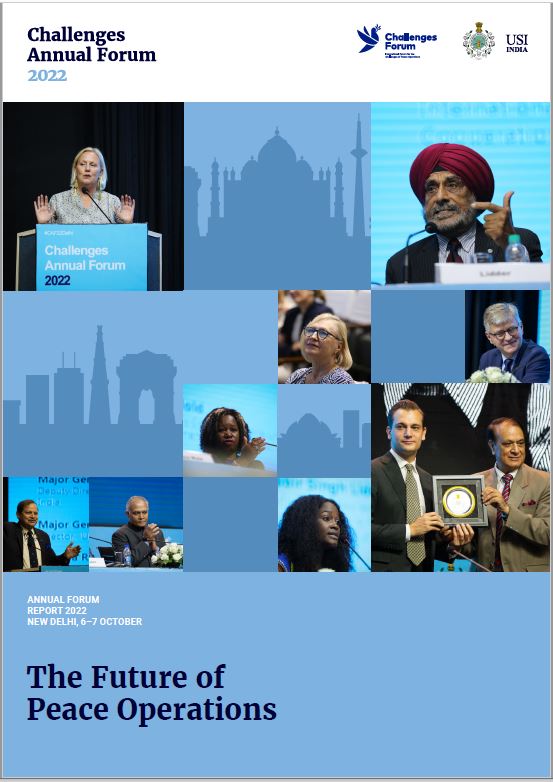 The CAF22 gathered 140 partners and key stakeholders for fruitful discussions on how future peace operations can remain relevant in a world of growing geopolitical friction.
The event was organised by the Challenges Forum International Secretariat (CFIS), together with the United Service Institution of India.
Two days of interactive discussions resulted in some very concrete key takeaways around the three subthemes: Place for Preventive Deployment in Diplomacy, Protection of Civilians in Peace Operations, Protecting the Protectors. Read more about the event here.