Considerations for Mission Leadership in UN Peace Operations (2nd Edition)
Considerations for Mission Leadership in United Nations Peace Operations is a study on the practice of mission leadership and seeks to contribute to a wider understanding of the issues senior mission leadership and management face. It outlines the potentially competing principles that are driven by the many polarities that exist in today's complex peacekeeping environments.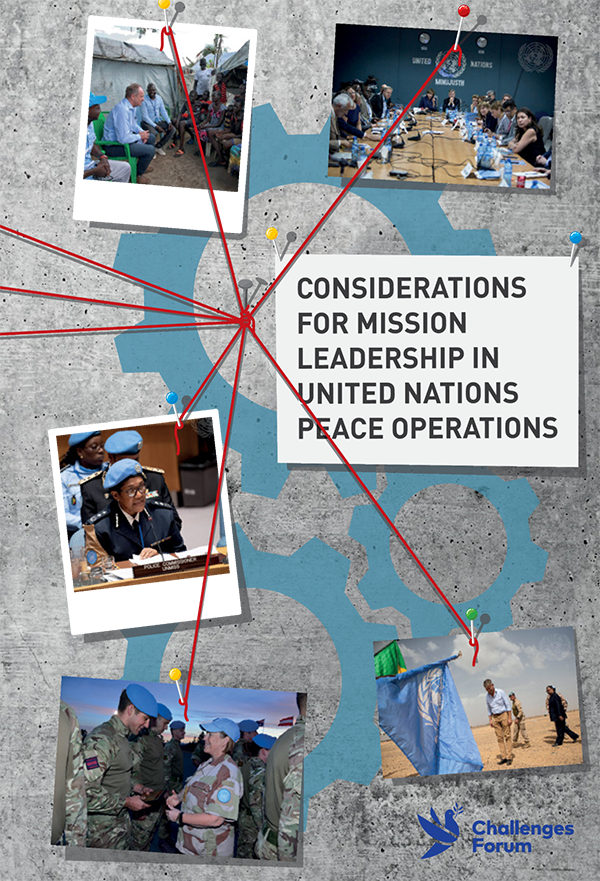 This revised edition addresses the markedly changed landscape of contemporary peace operations as well as the accompanying policy shifts and emerging normative frameworks.
The Considerations study was developed by our partners. In addition, it greatly benefited from an external review by senior-level peacekeeping practitioners and input from numerous experts in the UN system. As such, the study is a true product of partnership that is an essential ingredient of successful peacekeeping today.
It is also available as an e-book on: https://leadershipconsiderations.pressbooks.com/